To help you navigate my site I have listed the specific Christian living topics or categories I often cover. I pray they are of encouragement and hope to you! If you have any questions, prayer requests, or requests for me to address any other topics, please reach out via my contact form.
All Scripture is inspired by God and is useful to teach us what is true and to make us realize what is wrong in our lives. It corrects us when we are wrong and teaches us to do what is right. 17 God uses it to prepare and equip his people to do every good work.

2 Timothy 3:16-17 NLT
---
Prayer
Prayers are the often whispered, sometimes cried, and every now and again loudly proclaimed words from the deepest parts of our soul to the welcoming ears of Jesus.
They build relationship with the God of the Universe.
And they usher us into His heavenly gates.
This website is filled with prayer resources. Because I've witnessed the power of prayer, I want you to experience it, too. Below are some of my most popular posts. However, take a moment to explore the free resources found here and through the Resources tab on the menu bar above.
It doesn't matter if you've never prayed before. God is patient and welcomes each of us with open arms. I encourage you to take the first step in pouring out your heart to Jesus. He will meet you there.
And then keep going. Keep learning. Keep exploring the Word of God. After all, the Bible is God's love letter to us, His children.
Uncomplicating God's Love for You
God's unconditional love fits into a place created within our souls designed for only His love. God created us to long for more — long for Him. There is nothing in this world that will fill that longing. Neither people, nor things, nor substances. Nothing.
I learned this the hard way. I spent too many years trying to fill that longing with other things. And even though I loved the Lord, I didn't know His unconditional love in a way that could change me. It turned out I didn't really understand His love because I didn't really know or grasp God and this unconditional kind of love. But when I did, it changed everything.
That is why I write so much about it here. I believe with every ounce of my soul that knowing God — His character, His promises, His sacrifices, all the ways He loves me, and what He was thinking when He planned me and my life — changes how we love ourselves and what kind of life we live. Knowing Him gives us hope and makes us whole.
Parenting Bravely
Parenting is a tough gig. It challenges us in the deepest places of our souls, yet allows us to experience great love and joy. As a former teacher and momma to two bio children and one adopted child with special needs, I want to share how my faith has kept me afloat over the years. I want to encourage and help you along your parenting journey.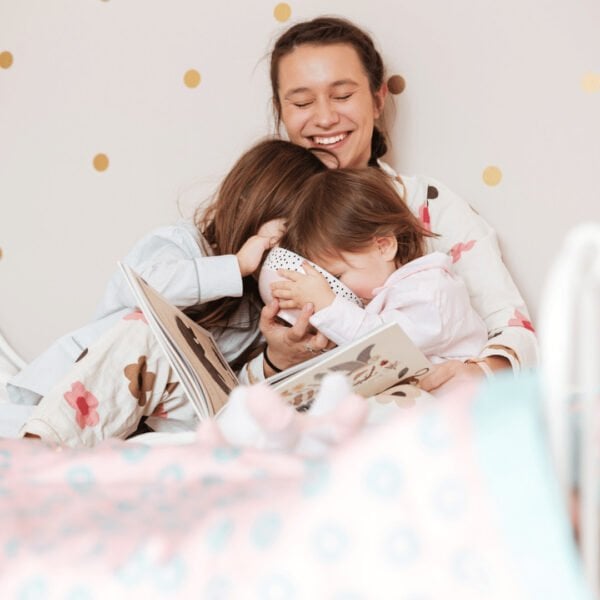 Trusting God and Living Surrendered
Trusting God doesn't come naturally. Nor does letting go of the control we like to have over our lives. But when we tap into the power of trusting God and living surrendered to Him, we find peace. We are not in control of this world and what happens around or to us. We can only do the best we can at the moment and then surrender the rest to God. Our dreams may not work out quite how we envisioned, but if we trust Him, we find that His version of our story is more beautiful than we could ever have imagined.
Through my book, Surrendered Hearts, I teach general principles of living life surrendered. Much of what I write here comes from peeling back the layers of surrender. It seems that as soon as we think we've learned a lesson, our natural inclination is toward grabbing up that control all over again. So, it's a daily struggle and one I hope to equip you upon!
Looking Forward, Not Back
Getting stuck in the past happens without even realizing it. It comes when we haven't healed and haven't spent enough time looking forward to what God has next. Failure, grief, sorrow, and betrayal are all inevitable. But they do not need to define us. We can learn from them and then move forward more equipped to live out our purpose.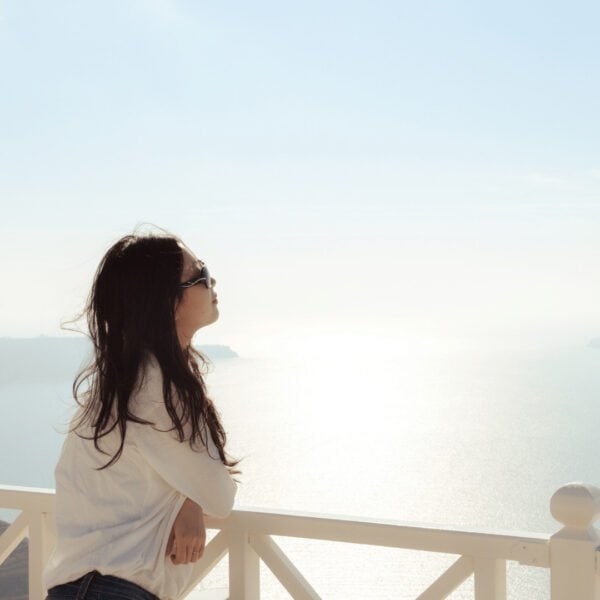 Conquering Fear, Anxiety, and Hopelessness
Satan is the enemy of our souls. He doesn't want us living out our purpose. He wants to see us bound up by things like fear, anxiety, and hopelessness. Dimming our light and walking us into dark places that are far away from Christ is his goal. But, friends, with God, the enemy will not be successful. God gives us all we need to be armed for the fight.
---
Would you like to receive access to all the Christian Living topics and free resources?