How to Go From Inner Conflict to a Courageous Woman of Faith
Are you grappling with an inner conflict? Striving to meet the world's standards, only to discover that even when you succeed, something still feels incomplete? I am delighted to welcome Tracy Steel, my friend, a brilliant writer, an inspiring leader, and a Jesus-loving sister, to this space today. She will be sharing her incredible story of becoming a courageous woman of faith.
How to Go From Inner Conflict to a Courageous Woman of Faith
The Me of Childhood
The rolling countryside of northeastern Kansas was once home to me. Dirt from the country roads that connected our rural community together, layered itself on our car windows, making it impossible to clearly see the unending rows of cornstalks or clusters of Holstein cattle as we passed by them.
The blanket of dirt on the back end of our car became the canvas upon which my right index finger would often write the words, Wash Me ☺, as I assumed the people in the vehicle behind us wouldn't come to this conclusion about our car on their own! Maybe the additional smiley face caused them to chuckle as they passed us on our left or as they slowed and turned right to go their separate way.
Life was simple. The cadence of childhood, slow. But bored little girls grow into busy, grown women. Modern advances in science and technology hasten the world's pace of those within her borders.
Venturing Out Into the World With all its Temptation
As the years passed, these old dirt roads were paved and tattooed with yellow, dashed lines down their middle, and miles of white, ribbon-like lines along their edges. At the age of 18, I ventured off to college with dreams as numerous as the telephone poles that hugged the roads I traveled.
After graduating from college, my world began to expand past the borders of the state I called home. In the summer of 1998, I ventured to the Southwest, leaving behind the familiar countryside polka-dotted with red barns and sunflowers. I wanted more. But it wasn't more of God. No, what my heart wanted was more success, more money, and more praise.
As a driven, type-A individual, I quickly began to achieve what I wanted for my life. The applause of my boss, the growing amount of money in my bank account, and my first tastes of corporate power and success was… sweet. But all of these things caused a new type of dirt to cover me. And no, I am not referring to the literal dirt found throughout the desert landscape of Arizona that covered my car windows, either.
This type of figurative dirt was composed of particles of pride, greed, control, and autonomy that continued to accumulate upon the surface of my heart with each accolade and pay raise I received.
More of the world's power and pleasures? Gimme.
God?
I didn't need Him. I was completely fulfilled. Or so I thought…
But Jesus
I often think about Jesus' time in the wilderness and the temptations of Satan that He encountered. How foolish for Satan to try to tempt the Son of God! Enticing Jesus with the supposed gift of the power of earthly kingdoms and all the splendors of the world is ridiculous since these are the very things Jesus held together as He sat covered in the dirt of the wilderness that He created, for 40 whole days (Colossians 1:15-20).
Though Jesus was covered with physical dirt as He walked upon this earth, Jesus never allowed sinful dirt to seep into the interior of His heart (1 Peter 2:22; Hebrews 4:15). Jesus did not give in to this particular temptation nor to any of the other ones Satan concocted. He didn't want earthly power and applause from men. Jesus chose to worship and please His Heavenly Father instead.
Defeated by this, Satan departed from Jesus. 2,000 years later, Satan continues to attack those who find their salvation in the One he tried to tempt in the wilderness. His motivation for doing so is to destroy, distract, and discourage us as Christians. Satan tempts us to want the things of this world, in hopes of preventing us from worshipping the Messiah of the world.
Becoming a Courageous Woman of Faith
It's been 25 years since I graduated from college and moved to the Southwest. The power-hungry woman I was then, eventually found herself empty; wondering why all of her newfound independence, power, and possessions created nothing but unfulfillment and unexpected stresses.
My questioning and discouragement ended once I found all my answers, purpose, and salvation in Jesus Christ. As I read my Bible and prayed, the Holy Spirit helped me to see myself from God's perspective. I also came to see that power, success, and my need for others to applaud me only caused greed, pride, and more stress to grow within me. I didn't need these things to be more valued or loved. All I need is found in Jesus Christ, alone.
It's as though I finally wrote into the figurative dust of sin that covered my heart: Wash Me, and Jesus answered, "Yes, I will do so through my forgiveness and through the cleansing power of the Holy Spirit." No matter how dirty I become on the inside or outside, the power of the Holy Spirit, or the Living Water within me, washes me clean daily (John 3:16, 7:37-39; 1 John 1:9).
Jesus uplifts and makes me clean. Satan wants to discourage me and make me dirty. He detests the Living Water and the new life of freedom and courage the Holy Spirit gives me.
The same is true of you, courageous woman of faith.
Satan repeatedly tries to prevent us from living as a courageous woman of increasing faith, by turning us into a cowering woman with little faith. How? Through tempting us with the lie that worshiping God and seeking first His kingdom prevents us from getting what we think we need most: to build our own kingdom here on earth.
Here are a few of the lies Satan has whispered into my ears:
"Are you sure you want to put the name of God on the cover of the book you are writing? People will be offended. You will not sell a lot of books and become a best-selling author if you leave His name on the cover."
or
"You really wanted that ministry event to work out and it didn't go as you wanted, did it? Or what about that dream you worked hard to make happen and God just couldn't make it work out like you hoped and prayed for Him to do. Are you sure God is for you? Are you sure God wants you to minister to others, Tracy? Maybe you should just go back to the corporate world, where you had more success and more money."
Y'all… It gets ugly in my mind sometimes.
If I do not pay attention to my thoughts and discern where they are coming from, the layers of discouragement and disappointment begin to thicken upon the surface of my heart.
But I am not turning away from God to worship the splendors of this world. The more Satan tempts me to do so, the more I lean in closer to God and resist Satan's lies by:
filling my mind with biblical truth
giving thanks
remembering God's past faithfulness and goodness to me
rallying my prayer warrior friends; asking them to cover me in prayer.
I encourage you to do these same things so you can go from being a conflicted woman to a courageous woman of faith! Also, write down the thoughts you have for a 24-hour period. What do they reveal? Do they align with what you know about God and with what the Bible teaches? Do you have people in your life who love God and who will cover you in prayer whenever Satan whispers lies into your dust-covered heart? I pray so!
We are no longer bored, little girls. We are busy, grown women whose sins have covered our hearts over time with layers of shame, guilt, or doubt, much like the dust from Kansan roads covered the windows of my family's car. Keep your eyes fixed on God. The things of this world are fleeting, but His promises remain forever (Matthew 5:18, 24:35; Mark 13:31; Luke 21:33).
Join me in symbolically writing, Wash Me, on the dust of your heart today, inviting the Living Water to cleanse you.
May you receive a new sense of freedom, healing, and hope, courageous woman of faith, as we pray the following together:
Come, Lord Jesus! We trust You, for the plans You have for us are good. We give You the disappointment or discouragement in our hearts. All we need is in You and from You. Forgive and wash us clean, Holy Spirit. Protect us from Satan's temptations. Draw us closer to You as we travel down whatever road You lead us down next, Amen.
---
About the Author: Tracy Steel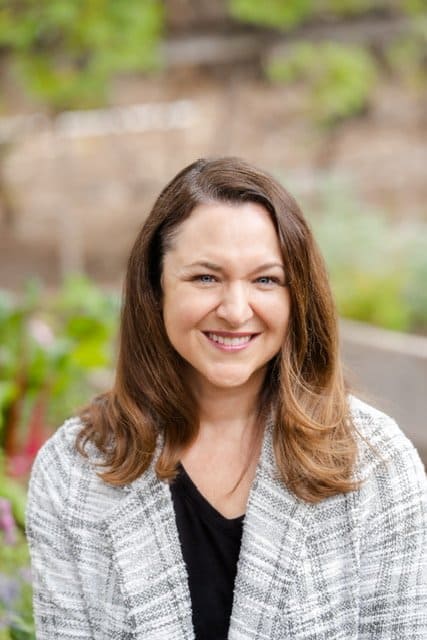 Tracy's husband, Chad, is a retired Air Force Lt. Colonel, and she is the proud mother of two teenagers, Jackson and Katie. When she isn't stuck in the school pick-up line or flying off to enjoy another adventure with her pilot husband, Tracy enjoys speaking at women's ministries events nationwide and is the author of "Images of His
Beauty," and "A Redesigned Life: Uncovering God's Purpose When Life Doesn't Go as Planned."
Tracy Steel graduated from Kansas State University with a BS in interior design and has a master's degree in biblical and theological studies from Phoenix Seminary. Moving from one type of interior design to another, she then worked in full-time ministry, serving as the Director of Female Students and most recently as the Associate
Minister to Women at Scottsdale Bible Church. Tracy is currently honored to serve women across the Phoenix metro area as a Co-Director of LIFT, and as the Co-founder of My Only Aim & Every Life Ministries Director of Leader Development.
You can connect with Tracy through her website, Facebook, or Instagram.
Want to Read All the Posts in This Series?
Wait! Before You Go!
Friend, negativity, and well … YUCK, is storming through our world right now. Because of 24/7 digital media, there is little reprieve from the negativity. It feeds into stress and symptoms of depression and anxiety. But God has taught us about gratitude in His Word and shown us the power of a grateful heart.
Gratitude is a tool that leads us to that courageous woman of faith kind of living! So, why don't you join me for the 21-Day Biblical Gratitude Challenge to strengthen that gratitude muscle and prepare you for battle? It's easy, fun, free, and will bring you so much joy!
Plus, as a subscriber, you will get full access to all the freebies in the resource-packed Library of Hope!
---
---
Books to Point You Toward Becoming a Courageous Woman of Faith