The Blessing of Meeting on Higher Ground | Thoughts on Friendship
We sat around the table sharing some of the deepest places of our hearts. Laughter, tears, and everything in between the two.
Because it was safe.
We were eight women gathered from the British Virgin Islands to Kentucky to Washington. Crossing all barriers of distance and culture with hearts already knitted together. Two years ago we came together in support of one another in our writing ministries. We had yet to all meet each other in person, but day-by-day we built lasting online friendships. We had all come to a place of recognizing our need for encouragement and an escape from competition and judgement.
Together we'd experienced the power in friendships based on the cornerstone of Christ's call for us to love well. We experienced the power in lifting up and encouraging one another.
Often people (especially women) let the enemy deceive them into believing the lie that we must compare and compete.
But it simply isn't true.
Two people are better than one because together they have a good reward for their hard work. If one falls, the other can help his friend get up. But how tragic it is for the one who is all alone when he falls. There is no one to help him get up. Again, if two people lie down together, they can keep warm, but how can one person keep warm? Though one person may be overpowered by another, two people can resist one opponent. A triple-braided rope is not easily broken. –Ecclesiastes 4:9-12(GW)
[bctt tweet="The enemy deceives us into believing we must compare and compete against each other #thoughtsonfriendship #highergroundconference " username="lori_schumaker"]
It's something we want to pass onto you. A challenge to love one another well and not let competition nor comparison rise up among us. Friendship is truly a gift. A gift with unlimited potential. Together, we can lay our brokenness down. Our bitterness, anger, jealousy, fear, and insecurities. We can lay them before Christ allowing Him to trade those ashes in for beauty.
And we can have friendships that go beyond the surface. Friendships that break barriers and allow healing, wholeness, and joy. 
[bctt tweet="We can have friendships that go beyond the surface #breakingbarriers #healing #wholeness #joy #highergroundconference" username="lori_schumaker"]
This weekend we began dreaming of more. A place for more women to experience this kind of friendship. As writers, bloggers, and digital evangelists we have an opportunity to pass that baton onto many. Yet first we need that kind of community for ourselves in our ministry. So, we are dreaming of 2018 and a #HigherGroundConference. Would you join us in praying? And if you are a Christian blogger, writer, or digital evangelist of some kind, stay tuned for more details to come!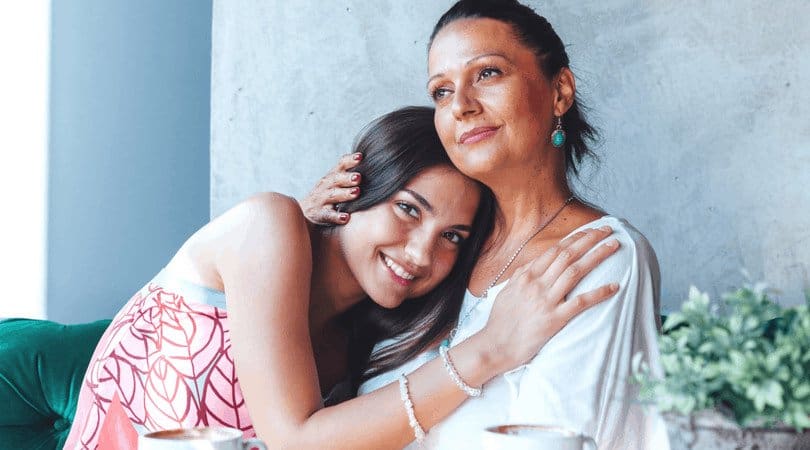 I don't want you to simply take my word for it, though. I want you to hear the words of these precious ladies! Words straight from their hearts! Some of you may know these gals, but if not, take a few moments to visit them and soak in their unique voices of encouragement and hope.
Thoughts on Friendship
---
Here I was meeting a group of women, for the first time in person, but they weren't strangers to me at all.  We were already close because we had been supporting each other, praying for each other, and sharing our lives together through an online Facebook group.  There were a few of things that united us: first of all, we all love Jesus, also, we all love to write and to share our love for Jesus through our online ministries.  Other than that, we vary widely in our ages, backgrounds, and personalities.  The gift of our common bond overwhelms me with gratitude.  The community of Christ is a beautiful thing.   Dawn Klinge | Above the Waves
****************************************
I was overjoyed to be able to meet my friends whom I have gotten to know over the past 2 years in our Facebook group. I love how we pray for each other and support one another. It was such a blessing to see how the Lord pieced our group together like a puzzle. Each person is a uniquely gifted woman of God. Together in community, the puzzle fits and represents how the Holy Spirit can work in our lives in powerful way.  Valerie Murray | Cord of 6
****************************************
I am in awe of how God has used this beautiful group of women to minister to my heart. When I felt the nudge to begin a Facebook group 2 years ago, I prayed and asked God to show me who I should invite. Wow, He more than delivered! We are each unique with different gifts yet as we shared our stories we quickly realized how God uses our broken places to draw us close to Him and to each other . . . lifting  us to Higher Ground. I am so very thankful for these amazing friends who pour the love of Jesus into my life.  Deb Wolf | Counting My Blessings
****************************************
What an amazing experience to spend the weekend with other Christian bloggers! It was a joy to join with other women from different parts of the world to pray, laugh, brainstorm, and share. There is something so powerful that happens when women cheer each other on, support each other, and lift each other up! May we seek to become women who complete each other rather than compete with each other. – Melanie Redd |Melanie Redd
****************************************
When I was invited to spend the weekend with this amazing group of woment,  I wondered what I could give and how I could even fit. I walked in timid and with some doubt about myself. But as we gathered together, a spirit of peace and joy overtook the atmosphere. Each woman embraced the other with love making me feel in perfect unity with them.  I have been blessed to worship and pray with these anointed women of God. Their grace, humbleness, and words of encouragement have refreshed my vision as a Christian Blogger. I now know I am not alone in blogging but that we are united together as we minister for God.   Carmen Brown | Married By His Grace
****************************************
Grace. I cannot stop thinking about the beauty of it. These women have demonstrated grace to me in new ways — life-changing, heart-touching ways. We sat around laughing and crying, cheering one another on to continue ministering even in the painful, tired, dry seasons. And in the midst of the laughter and the tears, there was no competition and no division. Age didn't matter. Background didn't matter. Status didn't matter. Grace is what mattered. This is raw, safe friendship – journeying to Higher Ground with women of grace both behind and before you. And what a beautiful thing it is.  Alison Tiemeyer |Alison Tiemeyer
****************************************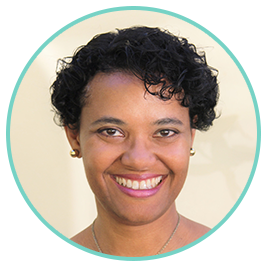 I am amazed by the blessings God poured out on us this past weekend. What started as a way to support and encourage each other online became a sweet gift beyond what any of us could ever imagine. We spent the time together crying, praying, singing and laughing, without fear and without judgment. As we treasured the time together God used each woman's unique gifts to minister and encourage. What a great reminder of how much we need to be in community with Godly women. It was just what I needed and I'm extremely grateful for the blessings that follow when we choose to meet God on Higher Ground. Marva Smith | SunSparkleShine
Want to know more about the weekend and the plans for our conference? Check out these posts:
The Awesome Blessing of Praying with Friends
How to Be a Safe Space for Your Friends 
The Unexpected Journey to Healing, Hope, and Friendship
Why Being with Other Christians Strengthens Your Faith
6 Characteristics of Quality Friendships
---
---
#MomentsofHope Featured Post
Making friendships like the ones I've described above doesn't just happen because we want it to. It happens because we form them on the foundation of Christ where we love as He tells us to do. And that, my friends, takes sacrifice.
My friend Jen Avellaneda, writing over at Missional Women, wrote, "Loving people isn't always easy or convenient, especially when there can be jetlag, dead lines, and behavior issues, but doesn't all great things always often cost us something?
?Let's pop the bubble of safe Christianity; seeing, feeling, touching, sacrificing, spending, and investing in other people, because that when healing comes…" 
Friends, this lady knows about sacrifice and she knows about healing. Join her as she inspires you like she did me to push beyond the bubble of safe Christianity!
---
---
[bctt tweet="Make your friendships on higher ground! #MomentsofHope #linkup #blessings #highergroundconference" username="lori_schumaker"]
---
---
Just in case this is your first visit here and you would like to infuse your  day-to-day with more hope, join me for the latest series titled #ChosenandWorthy. You can find the posts you missed  HERE , but then subscribe below so that you don't miss any of what's to come!
Don't forget, when you subscribe you also get full access to the resource-filled Library of Hope!
---
---
#MomentsofHope Link-Up
Thank you for joining me here each week to share the hope given to us through Christ. Whether your words come from a story that points to the full healing you have experienced in Christ, or its a story of the journey along the road to the healing you know He is working in you, it is giving hope to others. Your words matter and I am honored to have you share them here in this space!
Featured here at #MomentsofHope?Grab the new Happily Featured button! Just stop by the #MomentsofHope page in the menu above or here to find it!
Thank you so much for joining me each week in this place where we share and soak HOPE! Your hearts are a gift to me.?
What I ask of you:
Share up to 2 URLs  (to a blog post, not the actual blog) that resonates with the topic of HOPE. Anything that gives us hope for tomorrow. Hope for victory. The little things and the big. Anything that inspires us to lean into Jesus and let Him carry us through.

Important: If you don't have a blog post or podcast that resonates with HOPE, join in other ways as you pray and encourage others with a comment or a prayer.

*Please leave a comment on the link just before each of your links. Would you love them well? Encourage them in their efforts to share the hope of Jesus. If you have time, stop by more than one sweet writer's little corner of the blog world!

Of course, I would love it if you would follow me via my blog and/or social media channels! Signing up to join the Searching for Moments Community gets you access to all of the resources available in the Library of Hope along with post updates and the inside scoop!

Please either grab the #MomentsofHope button found here or link back to me to encourage new linkers.
Find me linking up with these encouraging places!
[inlinkz_linkup id=712869 mode=1]