2016 – A New Year with New Open Doors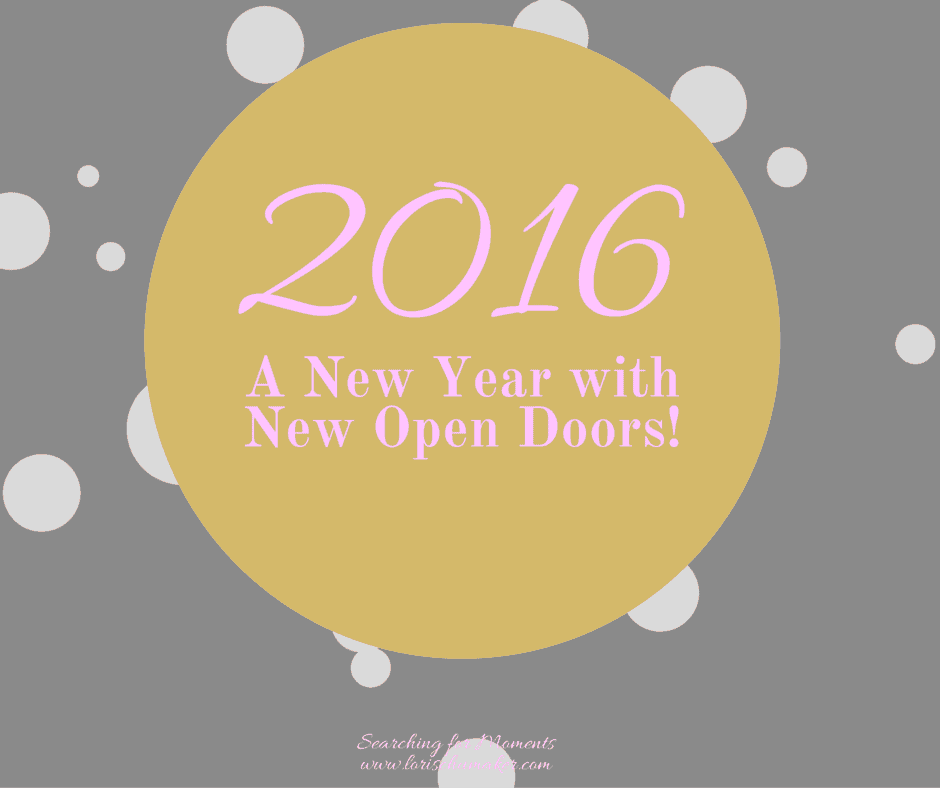 The day is fast approaching. The day each year little ones look to with sparkling eyes and hearts filled with hope. As adults we sometimes miss it in our haste to complete our checklists. But if we stop just long enough to listen, to watch, to feel – we can sense the One who was born to walk with us.
To give us hope.
To free us from all that holds us down.
He's here. Among the laughter, the tears, the chaos, and the joy. Right here with us.
Emmanuel – God with us.

 
I'm taking a break through the remainder of the month, but will be back in January. I can't wait to tackle 2016 with you! I'm praying God will strengthen us and grow us closer to Him. I hope you will join me!
Friends, I would love to pray for you and the year that lies ahead. I want to add you to my prayer lists and pray for the things that are heavy on your heart and the things you dream to make happen this coming year. Send me a note, either through the comments below (if you are comfortable) or through email using the Contact tab in the navigation bar. It would truly be my honor to come before God on your behalf.
In January, I'm going to be writing about the doors I shut. Whether it is out of fear, confusion, or lack of faith, we often shut (or maybe even slam) the door God left wide open for us! As the new year starts, I want to make sure we start it with our eyes open to the movement of God so that we don't miss, shut, or slam any open doors He leaves for us. I pray we walk through open doors with bravery experiencing life in a whole new way!
I also have some plans to grow. It's that uncomfortable feeling you get when God is widely opening doors (ahem!) and even giving you a push. I think it's often fear of falling short that makes me shut those doors, but I'm in this with you and I'm going to do my very best to keep this work-in-progress girl going forward. Not missing the open doors, but walking through them!
So, I'm going to expand in two different directions.
Guest Posting  I want to have a regular series of guest posters. There are so many of you who have a message and a gift for writing. I want you to have a place to stop by and share your Moments of Hope. A place to feel loved. A place to feel like you are serving God well with the gifts He has given you! I'll be creating a separate tab with details, but in the meantime, be praying about your willingness to share this space with me and speak hope into the lives of others. I plan to have the tab live by January 1st.
Link-Up  I want to host a link up. Again, it is a place to share your gift of a message and of writing with others, but also a place for those needing a moment of hope. It also gives me an opportunity to connect with and encourage others along this journey in way I do not get to experience right now. This won't start right away, but pray with me as I figure out the logistics of this?
Finally, remember my fun giveaway of a few of my favorite things? Well, I am excited to announce the winners!
a Rafflecopter giveaway

Thank you so much, everyone, for participating! And once again, thank you for walking alongside me this year! It has been a fantastic journey with you!!
So, until next year, sweet friends! Merry Christmas and much love and prayers for a blessed and hope-filled Christmas and New Year!