Happy 4th of July and Moments of Hope Link-Up
Happy 4th of July!
I am soaking up as many moments possible for a few days off with my family! Praying for a moment-filled 4th of July that leaves you unable to overlook God, His love, and His many blessings.
As troubled a time in which we live, I am thankful to call this country where we are allowed to speak boldly of our faith, home. I am thankful for the hearts of Americans who serve and sacrifice on behalf of us and others in the world.  I am thankful for the many resources we have with which we can bless others. And I am thankful for freedom.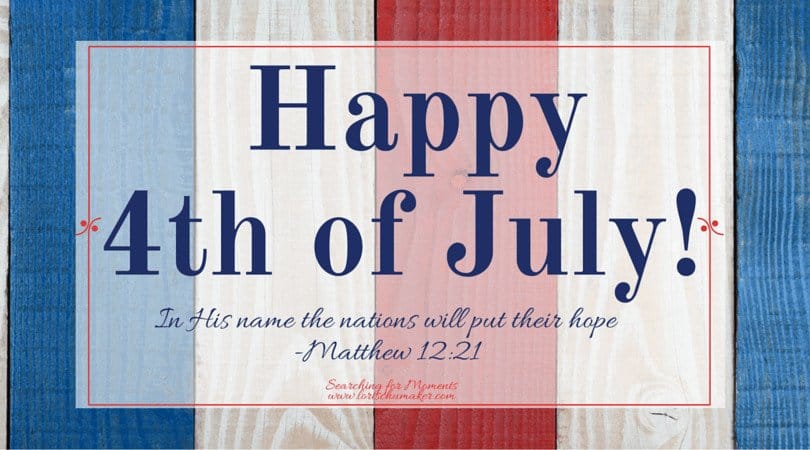 On this 4th of July, may you soak in all the #momentsofhope God sets before you!
Click To Tweet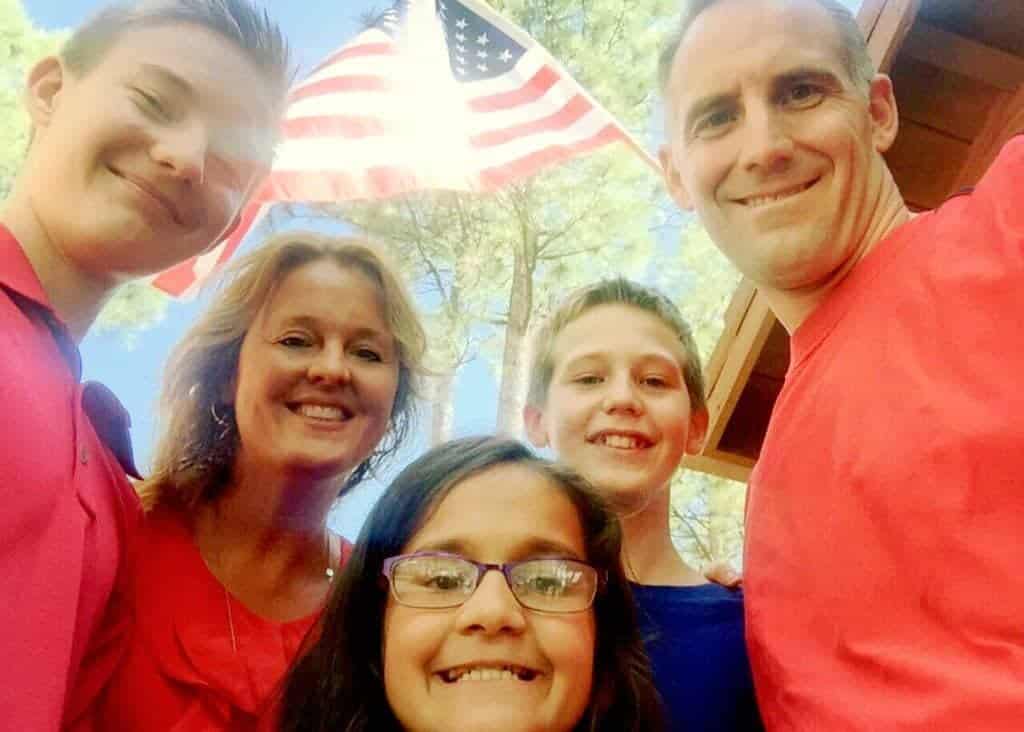 My featured post this week ties in with the 4th of July. Horace of Pleasing to the Potter always writes from the perspective of a man once turned away from God who then, through immense trial, turned back to Him.
He was once a man rising to the top of the corporate ladder. Just like many of us, he felt he had life in control. He didn't have much time for God. But then in 2010, he suffered a stroke that changed the trajectory of his life. Many would have been angry with God and blamed Him. But some, like Horace, reach out to God and find the fullness of life, the hope, and the joy one can only find in Christ.
Last week he wrote about how we, as a country, are turning our hearts away from Christ. I loved what he had to say. Would you jump on over there and encourage him?
Your posts have warmed my heart and pointed me to the hope we find in Christ. An answer to prayer. If any of you are feeling the whisperings of doubt or finding yourselves wondering if the hope you sharing even matters. It does. Your words matter. Your voice matters. Your story matters.
And, just so you know …
I'm so glad you're here. ♥
Soaking in hope at #MomentsofHope this 4th of July where @Pleasing2Potter! Come #linkup and saturate today with HOPE! Click To Tweet
What I ask of you:
1. Share only one URL  (to a blog post, not the actual blog) that resonates with the topic of HOPE. Anything that gives us hope for tomorrow. Hope for victory. The little things and the big. Anything that inspires us to lean into Jesus and let Him carry us through.
2. Important: If you don't have a blog post or podcast that resonates with HOPE, join in other ways as you pray and encourage others with a comment or a prayer.
3. Leave a comment on the link just before yours. Would you love on them well? Encourage them in their efforts to share the hope of Jesus. If you have time, stop by more than one sweet writer's little corner of the blog world!
4. Of course, I would love it if you would follow me via my blog and/or social media channels! Signing up for my blog gets you fun freebies and post updates, plus I get to know you a little better!
5. If this gives you hope, would you consider sharing it with others to give them hope, too?
6. Please either grab my button or link back to me to encourage new linkers.
[inlinkz_linkup id=645836 mode=1]