Some memories are so vivid. 
Almost as if God locks them into our minds so that in His time, the memory will give us a reflection of His ongoing work.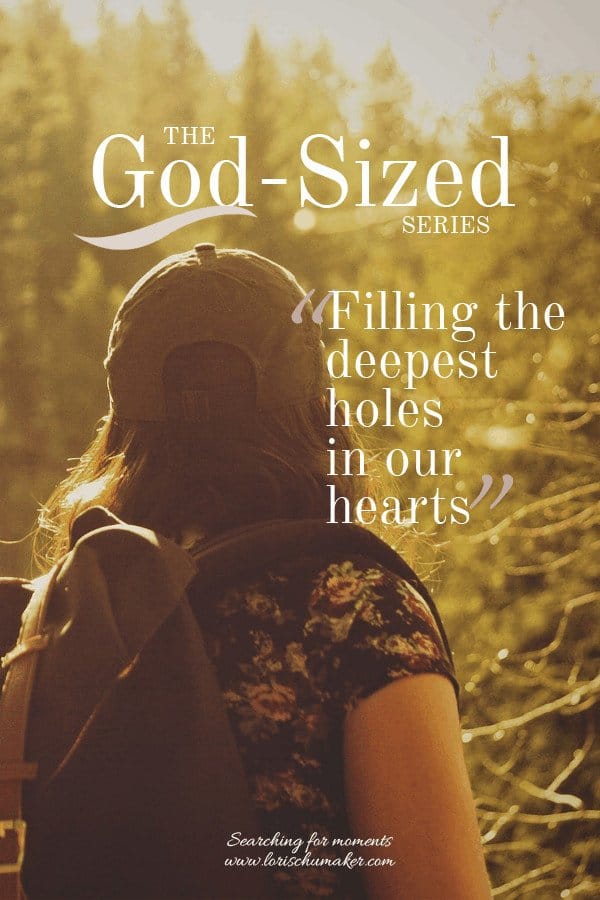 I had been an athlete all my life, but after a career-ending injury my senior year, I kept my mind busy and my spirit intact by helping out the coaches with office responsibilities during my study hall hours.
It was already a very difficult season of life for me. My dreams of playing ball in college were shattered. In those days, an ACL complete tear was an unlikely rehabilitation. Especially for a girl.
One morning it all seemed to come crashing around me.
Alone in the locker room, I completed the tasks the coaches had given me. The room was flooded by dingy lighting and held together by cement floors. The room was decorated with gray lockers and wooden benches I had sat on thousands of times as I changed in and out of my uniforms.  Additionally, there was an echoing sound even in the silence.
My young tender heart was broken. Exploding really. Focused on the fact that my boyfriend of almost two years had broken up with me.
No future in basketball.
No future with the boy.
I was only 17 years old. Life ahead of me. The world mine to explore.
But I had a gaping hole in my heart and no idea how to fill it.
Despite my success and confidence as a student and an athlete, the overwhelming feelings of not enough triumphed. The hole in my heart threatened to consume me. All that I held as my marks of value were now gone. And with them went my worth.
Particularly, that aching young girl didn't yet know that there is only One who can fill all the holes and define her worth.
She didn't yet know only the One greatest love in all the world could fill the gaping hole in her heart. 
The only One capable of lasting forever.
She didn't know it was a God-sized hole.
I praise you because I am fearfully and wonderfully made; your works are wonderful, I know that full well. –Psalm 139:14 (NIV)
Today, as I reflect upon my past, I think about the story of The Woman at the Well found in John 4:1-42.
The woman was a Samaritan. Pretty much hated by the Jews. Married five times and was now living with a man to whom she wasn't married. I think of her countenance at that point in her life. Exhausted? Disillusioned? Angry? Bitter? Lost faith?
Additionally, she didn't have a lot going for her to fill her with hope or worth.
I'm guessing she was probably living life with a great big gaping hole in her heart. But because we know she was sneaking out to get the water in the heat of the day so as to not have to deal with the judgment of society, I think it is safe to say that all her attempts to fill her heart with men left her heart painfully empty.
Our story begins as Jesus approaches her at the well, requesting a drink. With surprise and a hint of a defensive attitude, she wondered what this Jew was doing speaking to her, a Samaritan woman?
Lacking trust she slings a question at him,
"You are a Jew, and I am a Samaritan woman. Why are you asking me for a drink?"
I think in that moment, Jesus must have smiled on the inside thinking "Perfect question!", because this is what He said,
"If you only knew the gift God has for you and who you are speaking to, you would ask me, and I would give you living water."
"But sir, you don't have a rope or a bucket," she said, "and this well is very deep. Where would you get this living water? And besides, do you think you're greater than our ancestor Jacob, who gave us this well? How can you offer better water than he and his sons and his animals enjoyed?"
Jesus replied, "Anyone who drinks this water will soon become thirsty again. But those who drink the water I give will never be thirsty again. It becomes a fresh, bubbling spring within them, giving them eternal life." –John 4:10-14 (NLT)
Certainly, the story tells us she wanted that water, but she had questions. Lots of them. Just like any of us who have faced difficult times. Similarly, we doubt, question, and need convincing.
Jesus pointed out He knew her past and her current life choices. He saw her not just as another number or statistic, but for who she was in the deepest parts of her soul.
And despite her choices, He offered life and forgiveness.
It didn't matter how many times she had gotten it wrong. Or that she was looking in all the wrong places to fill that God-sized hole in her heart.  The mess she had made of life didn't matter. Nor did what others thought. 
His redemption was bigger than all of it.
Right then and right there it was new life. Her heart filled. Her worth defined. She knew she had met the only One who could fill that gaping hole in her heart.
So she ran! She didn't even bring her water jar with her. She left it behind and ran to tell everyone the good news. I think that what she felt by the filling up of her heart, was so incredible that she could think of nothing other than sharing this opportunity with all the empty souls she knew.
Nothing else mattered anymore.
I believe it was a new day for the Woman at the Well. There was no more listening to the enemy's lies. You see, the King of Kings had entered Samaria, tired and weary from traveling in the hot midday sun so that He could speak to this one woman desperately trying to hide from the world. Here in the most unlikely of places, He met her.
He found her and gave her hope. He filled the God-sized hole in her heart. And that says that she is more than enough. That her worth is priceless.
And so are you, my sweet friends. Jesus will come to find you.
Moreover, He sees you, knows you, and still loves you. He will find you in the dead heat of the day. In an out-of-the-way, uncared for town among people who do not know or love Him. In the midst of your yuck, He will lift you from the mire and set you firmly on the rock.
You are more than enough. Believe it. Claim it.
Wherever you are.Whatever you have done. It's not too big for Jesus or His love #hope #godsizedseries #identity
Click To Tweet
He reached down and drew me from the deep, dark hole where I was stranded, mired in the muck and clay. With a gentle hand, He pulled me out to set me down safely on a warm rock; He held me until I was steady enough to continue the journey again. -Psalm 40:2 (The Voice)
That young me crying on the locker room floor?
Oh, how I wish I could tell her more about Jesus. Even though she knew about Him and believed in, revered, and honored Him, there was so much she did not grasp.
Although she didn't understand His love. She didn't understand that He called her wonderful and valuable.
And you? How well do you know Him? Do you stop short of embracing His redeeming love?
If so, now is the time to say, "No more." Let's make this a defining moment and say …
"Today I receive that I am a wonderful and valued child of God. I am loved beyond measure. My value is not defined by my past nor my future mistakes. I recognize the open arms of Christ. The King of Kings is here to meet me right where I am and call me His cherished, loved, and priceless child. He is here to fill the God-sized hole in my heart."
Jesus meets us right where we are,calling us His cherished,loved,and priceless children #hope #identity
Click To Tweet
My dear friends, I pray that if you haven't come to a place of knowing Who fills that hole your heart, I pray you say these words today and claim them as truth over your life. I would be honored to pray with you and share in your journey as you begin to realize just how wonderful you are!
Catch the entire God-Sized Series!
Week 1 – Filling the God-Sized Hole in My Heart
In Week 2 – A God-Sized Hope to Conquer the Storm
For Week 3 – What I Wish My Younger Self Knew About God-Sized Approval
Finally, in Week 4 – Surrendering It All for a God-Sized Restoration
---
---
Before you go… Could you use some real HOPE today??
I've created the 5-Day Hope Toolkit: Claiming the Victory of a Hope-filled Life just for you!
I've designed it so that it breaks these 5 strategies down into manageable pieces.
In it, you will receive a 5-day series of Scripture prayers giving you a solid foundation in how to pray God's Will through praying His Word. You will also receive:
A checklist to determine whether you have a hopeful or hopeless attitude.
A beautiful printable image with positive "I am …." statements of truth.
A list of my go-to books, blogs, and websites when I am in need of encouragement.
To get to your 5-Day Hope Toolkit, it's easy! Just fill in the form below!