When Your Future Seems Unsure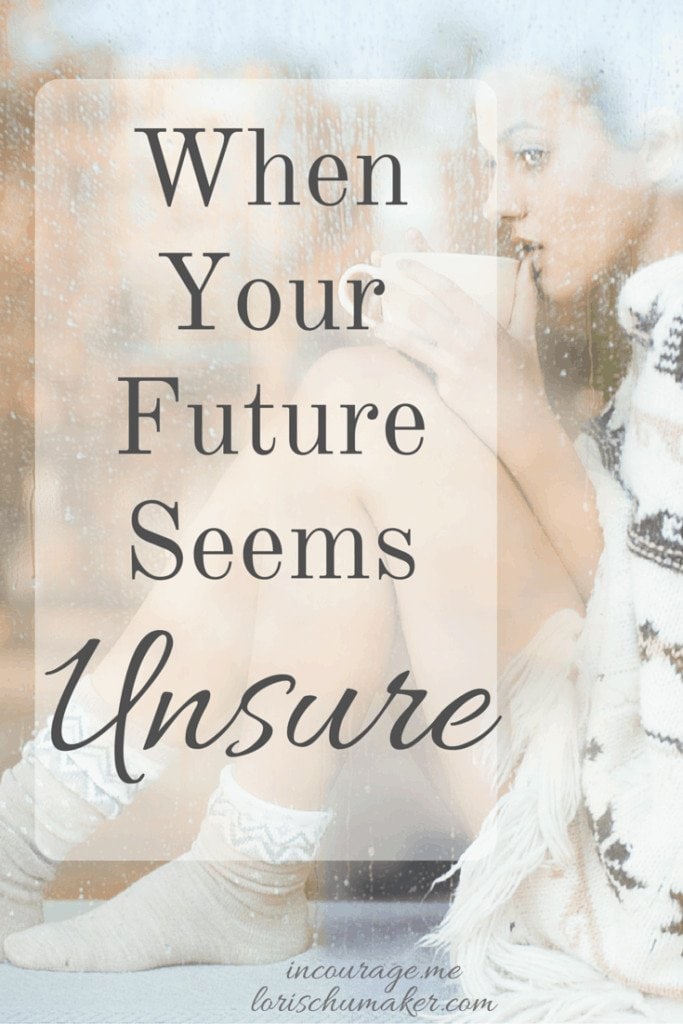 I ached to bring my daughter home from her orphanage halfway across the world. God had moved mountains on our behalf, but 2 ½ years was a long time. A long time to imagine. A long time to dream. Visions of deep conversations, giggles along girly adventures, and cuddles in the rocking chair filled the crevices of my heart.
But dreams have a way of working out differently than we envision.
I can imagine you have been there with me, grappling with the reality of an unmet dream. Desperately flinging its pieces into the air. Fueled by the fear that if you stop for even a moment, you've given up and the delicate form of your dream will shatter around you.
But what happens when that vision just isn't reality? What if God is saying His vision is much different than yours? Are you willing to embrace the changing of your dreams?
I am thrilled to be over at (In)courage today writing about embracing a different dream and what to do when your future seems unsure. Follow me over there to read the rest of this post.
Have I ever mentioned how much your comments mean to me? They
make me smile and encourage my heart, but mostly they affirm I'm following what God is asking of me. Because if I'm following God's call, He will use these words to bless you, encourage you, and give you hope! You will walk away a little more confident in the knowledge that you are uniquely and wonderfully created by the God of the Universe who loves you deeply. And yes, you will remember that
you matter.
[bctt tweet="Unsure of what your future holds?Maybe a different dream awaits.Join me @incourage! http://www.incourage.me/?p=176880 "]
Then, while you are visiting me at (in)courage, I'd love if you would subscribe there to receive their daily encouragement! Long ago, I found (in)courage. In fact long before I wrote here in this little corner of the world, (in)courage was a source of inspiration and encouragement for me. It's where I realized I had a dream to write this same kind of encouragement. And today, as my writing is hosted there, it's the full circle of that dream for me. So, friends, celebrate with me and be encouraged!
These are some great blogs I love to join each week! See you there!