When Grief Wants to Drown Your Soul
My friend, Susan Mead, has recently released the book Dance with Jesus: From Grief to Grace. She gives us a glimpse into her story. A story of the greatest loss any Mama could ever experience. The loss of a son. For many, this kind of grief has the potential to drown your soul and end your story. In her book, Susan asks, "Is the hole in your heart so big that you feel like you have collapsed into it?"
But Susan's story didn't end there. Her story is one of moving from grief to grace. It is a story of holding onto Jesus with all her might and experiencing His healing.
One of finding joy, hope, peace and forgiveness.
It's about dancing.
And it's about Jesus.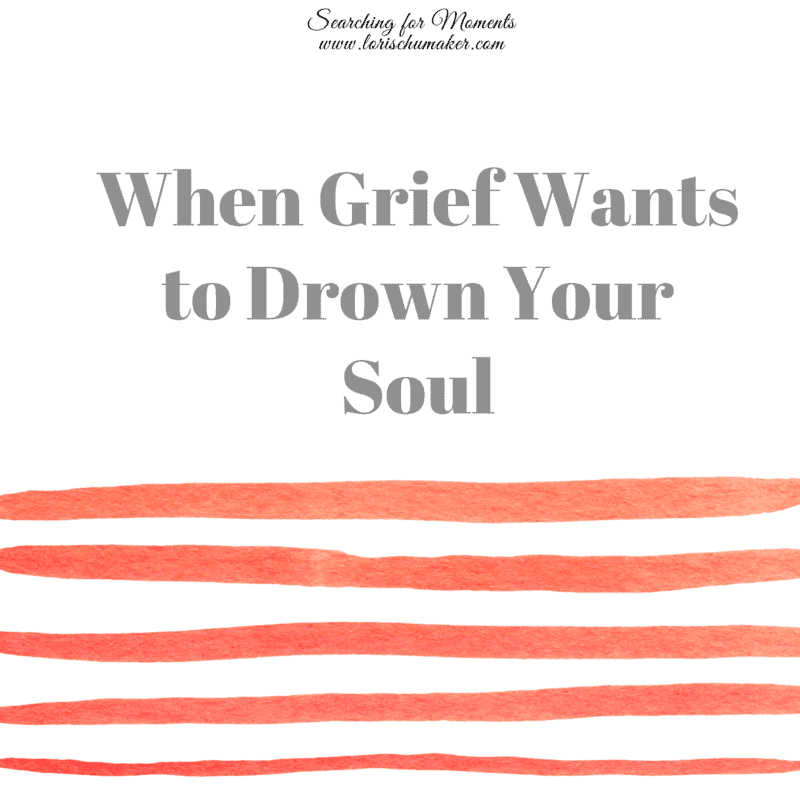 Her story reminds me of my own mom.
Her fierceness makes me smile. She speaks truth just as it is – no hiding. She never gives up, loves like crazy, and seeks joy every day of her life. When music drifts through the air, she can't help but move her feet. And if there is a party or a place to be, the smile and sparkle in her eyes can be seen from far away. She lights up the room.
You wouldn't know all her past held. You wouldn't fathom the travesties she has lived. Any spirit would have had every right in the world to have been crushed – flattened by the realities of all that was lost.
And then the deepest wound was inflicted.
She suffered the inexplicable.
What no Mother ever should.
At the precious age of 2, my mom was told her baby boy had leukemia. A little blue-eyed, blond-haired boy, filled with laughter and love was busy being curious about the world around him. Beginning to share with the world all the thoughts inside that curly head of his, he faced with courage the pursuit to beat the disease. But in the late 1960's, the medical advancements we have today were not available, and 18-months later, he lost his battle and my mother's world went dark.
It also wasn't an age where counselors were readily available to walk a family through such storms. It was simply all my family could do to keep putting one foot in front of the other. All of them, a family of 5, aching each in their own way. I hadn't yet arrived in the world. I would be born a little over a year later, so I can't personally say what propelled each of them through those days. Each in their own grief can hardly recall them. I believe it was the soul's way of surviving.
But I know they had Jesus. For each in their own way, He was there in the darkest of places giving hope in the way only He can.
My mom has told me of her initial anger with God. What Mom wouldn't feel anger of some kind? How could He allow the suffering – the loss?
He took the screams and the anger, knowing that she needed to release it. He grieved deeply, feeling her pain and as His Word says, caught each of her tear hope.
drops. He remained by her side, waiting and offering
He spoke somewhere into the depths of her soul telling her she would be okay – that they would be okay and that they wouldn't drown.
It didn't come quickly. Healing is a unique journey, but she began to surface. She started to search once again for the moments that could make her smile. The ones given as a gift that sometimes show up as a unique "coincidence". But, as Susan says in her book. "Coincidence is when God keeps a low profile."
There were visions and dreams that gave her hope and walked her through steps of healing. And though the pain will never be completely gone, and the woman she was will never exist again, she found her new self. She found her fierceness. Her smile. Slowly, she let the armored walls fall from around her heart, and once again, she loved like crazy.
[bctt tweet="Slowly, she let the armored walls fall from around her heart, and once again, she loved like crazy."]
I am so honored to call her Mom.
She modeled for me how to smile through the pain and how to love like each day may be the last.
She taught me how to be fierce and see the blessing in every situation.
She introduced me to Jesus and shared with me the stories in God's Word.
She taught me that there is a God and though we don't understand Him or what happens here on earth, our faith sees us beyond this world and into the one that is beautiful, wonderful and pain-free.
She has taught me that a legacy is important.
A legacy of love.
Of strength.
Of hope.
Sadly, grief is a part of life. It will touch each of us at some point. Either in the loss of a loved one or in the event of any type of loss. Loss of life, marriage, work, health, or of our dreams. But if we look at the testimonies of those who have suffered life's greatest losses without drowning. Those who maybe collapsed into deep dark places, but found their way out, we know there is hope. A hope Jesus makes possible.
Friends, if you are grieving, or you know someone who is, Dance with Jesus by Susan B. Mead, may just be the encouragement you need right now. Her story is of the most tragic of losses, however, her story and her love-filled words will encourage your soul in the midst of any season of grief. You can hop on over to Amazon here to purchase her book. Also, I have one signed copy I'd love to send one of you! All you have to do is leave a comment below anytime from August 10-16 to be entered in the drawing!
My heart is with you in your grief and I will lift you in prayer – that you will not drown. But instead, you will swim and once again find your fierceness. That you will find your smile and your joy. And that you will, once again, love like crazy.
I regularly link up with these encouraging sites.