Happy #MomentsofHope Monday! I'm skidding into the last moments of publishing deadline with my hair standing on end! Aren't summers supposed to be lazy? Like hammock swing lazy?
I'm still waiting for that part of summer to happen! 
But friends, in the chaotic of this time, God's Word has continued to bring me His hope. It always does. ALWAYS! A couple of weeks ago, I made a printable image for Ephesians 3:14-19 to help you pray this scripture over your loved ones. Today I want to share another scripture that has been key in my own finding of freedom and hope. It's a scripture that reminds us God created us and calls us marvelous.
Wonderfully made. 
That's what I want for each of you. When life is rushing and you are feeling as though you are falling short. Wonderfully made doesn't change.
When your child arrived late to the event because you were running between two other events? That's right … Wonderfully made doesn't change!
Even when your missteps are bigger. When they really cause a hurt that goes deep.
God's Truth still prevails.
You are STILL wonderfully made.
Despite your mistakes,God's Truth prevails.You are still wonderfully made! #momentsofhope #hope
Click To Tweet
Want to print this? Click here.
When it comes to wonderfully made, the messages of hope that point to this truth I read from last week's #MomentsofHope encouraged me again and again. Choosing just one post to feature is tough for this girl!
But the one I chose is by sweet blogger, Angela Howard, who recently celebrated her 41st birthday! Instead of hiding it like many of us just might be tempted to do, she wrote a post titled, 41 Things I Know For Sure On My 41st Birthday. What I loved so much about this post was the fact that Angela included both the deep stuff and the fun stuff that make us the complex marvelous selves that we are! She gets it. She gets that God created us as marvelous. She gets that our mistakes do not change this truth and I love that about this girl!
If you haven't met Angela before, make sure to stop by her blog and browse around! She is a joy!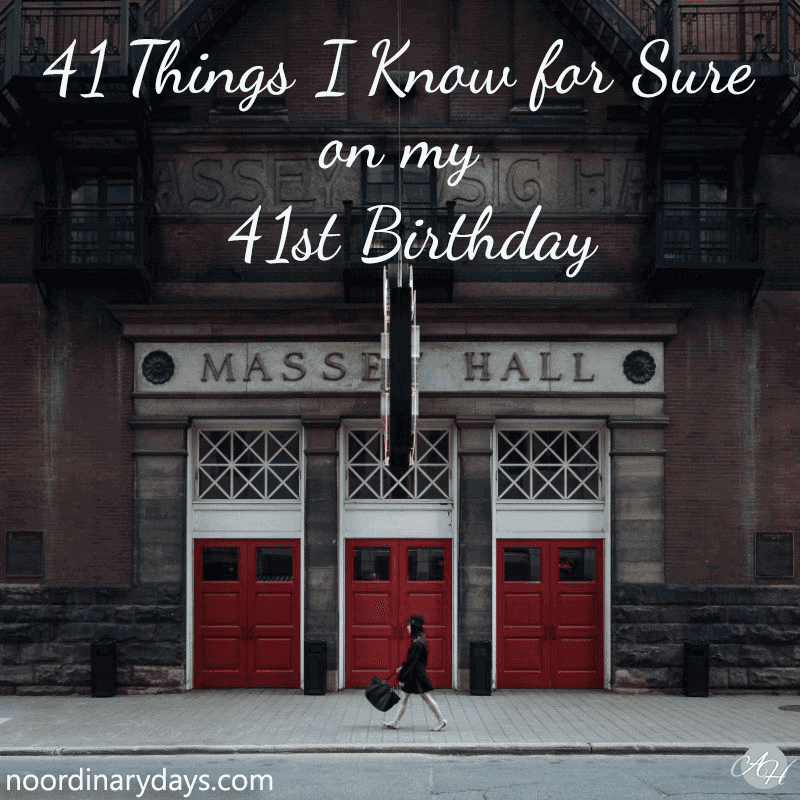 Friends, your posts have been beautiful and filled with hope. An answer to prayer. If any of you are feeling the whisperings of doubt or finding yourselves wondering if the hope you sharing even matters. It does. Your words matter. Your voice matters. Your story matters.
And, just so you know …
I'm so glad you're here. ?
Soaking in hope at #MomentsofHope where @TheAngelaHoward is featured!Come #linkup and saturate today with HOPE!
Click To Tweet
What I ask of you:
1. Share only one URL  (to a blog post, not the actual blog) that resonates with the topic of HOPE. Anything that gives us hope for tomorrow. Hope for victory. The little things and the big. Anything that inspires us to lean into Jesus and let Him carry us through.
2. Important: If you don't have a blog post or podcast that resonates with HOPE, join in other ways as you pray and encourage others with a comment or a prayer.
3. Leave a comment on the link just before yours. Would you love on them well? Encourage them in their efforts to share the hope of Jesus. If you have time, stop by more than one sweet writer's little corner of the blog world!
4. Of course, I would love it if you would follow me via my blog and/or social media channels, but this is by no means mandatory! If you want updates to blog posts, some fun freebies, and reminders for the link-up, make sure to sign up and join me!
5. If this gives you hope, would you consider sharing it with others to give them hope, too?
6. Please either grab my button or link back to me to encourage new linkers.
[inlinkz_linkup id=642496 mode=1]