I couldn't be happier to share with you speaker, author, Bible teacher, and overcomer, Cindy Bultema! Not too long ago I had the opportunity to join in on the launch of her latest book, Live Full Walk Free. At that point, I had only known Cindy generally through some mutual friends. I was aware of her story and because of that, I knew her book was one I needed! What I found was someone who inspired me with all that she is as a #ChosenandWorthy child of God. Her story of overcoming not only addiction, but great tragedy and pain, is one that will encourage you to believe that with Jesus, all things truly are possible!
Today, she is here encouraging us about labels. Not the labels we find in a highly organized pantry, but the labels adhering to our identity because of the pain of our past.
---
---
High school was not kind to me.
Although there are a few fun memories – cheering for the freshmen basketball team, attending a zany psychology class, passing drivers training – I'm glad I never have to return to those four agonizing years again. Ever.
Mostly my adolescent days were filled with intense loneliness, rejection, and a bottomless longing for acceptance and love.
I'll never forget the day I thought I finally was on my way to high school recognition.  A fellow classmate shared she saw something written about me in the girls' bathroom. Really? Me?!
I ran to the south side of the building as quickly as my clog-wearing feet would take me. I couldn't wait to examine what someone had taken the time to reveal publicly about me!
I pulled open the heavy wooden door and scanned the chipped bathroom stall's exterior. Then I spotted the six words that would shape my life for the next two decades…
"Cindy is a fat red cow."
And on that dreadful day those six words attached to me like a sticky, descriptive name tag.
As the years went on, I may have appeared happy and self-confident. But beneath the cheery smile and bubbly personality, remained an injured and insecure young woman meticulously attempting to cover up the pain, and striving to protect herself from ever being hurt or teased…again.
I wonder if you can relate, sweet friend? What labels have attached to you over the years?
Not good enough.
Stupid.
Ugly.
Fat.
Not wanted.
Thankfully my story has a joyful ending. In 1996, in the midst of a drug and alcohol addiction, I was introduced to Jesus, and surrendered my life to Him.  As I began studying the Bible, I quickly discovered God says I am….
Accepted (Romans 15:7).
Beautiful (Ephesians 1:3).
Chosen (1 Peter 2:9).
Dearly Loved (1 John 3:1).
Enough (2 Corinthians 12:9).
Forgiven (1 John 1:9).
My dear sister, you are too!
In Christ, we have been all have.
given new, Truth-filled, life-giving labels to wear.  We
Regardless of where we have been.  Regardless of what we have done.
And in Christ, not only are the old labels erased, they have been replaced with power-filled words of Truth. Only God can do that!
What label are you wearing today? Did you put on "loved," "significant," "courageous" – or are your old labels trying to impact your new days?
May we say "no more" to not-nice nametags, lying labels, and sassy self-talk. Instead, may God infuse us with a fresh faith to "put on" Truth each day.  His Words are always a perfect fit!
Be reminded of God's power-filled words of truth with these free A-Z Scripture Cards available for download here.
_________________________
Meet Cindy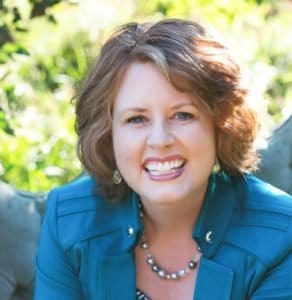 With nearly 20 years of ministry experience, Cindy is a popular women's speaker, author, and Bible teacher. But don't let her cheerful smile fool you—Cindy endured single parenting, overcame bondage to addiction, and survived tragic loss.
Cindy's latest Bible study, Live Full Walk Free: Set Apart in a Sin-Soaked World released in December 2016. Cindy lives in Michigan with her husband and their four kids. Most days you can find Cindy walking her beagle Rocky, attending one of her boys' hockey games, or serving hot lunch at her kids' school. Visit Cindy at her blog here!
And this week, along with Cindy's post, we are giving away one more copy of Live Full Walk Free: Set Apart in a Sin-Soaked World! You can find out more about this incredible study here on Cindy's site. Or, through my full review here! Friends, without a doubt, it is a study that you cannot do without. It will encourage and equip you to live full and free!
---
---
Just in case this is your first visit here and you want more of #ChosenandWorthy, check out the posts below and then subscribe below so you don't miss any of the upcoming posts! Don't forget, when you subscribe you'll also get full access to the resource filled Library of Hope!
---
---
If you haven't already started receiving regular updates and accessing the Library of Hope, why don't you start today?
I've created the 5-Day Hope Toolkit: Claiming the Victory of a Hope-filled Life just for you!
(Get it here) I've designed it so that it breaks these 5 strategies down into manageable pieces.
In it, you will receive a 5-day series of Scripture prayers giving you a solid foundation in how to pray God's Will through praying His Word. You will also receive:
A checklist to determine whether you have a hopeful or hopeless attitude.
A beautiful printable image with positive "I am …." statements of truth.
A list of my go-to books, blogs, and websites when I am in need of encouragement.
To get to your 5-Day Hope Toolkit, click HERE!