Celebrating, Exhaustion, and Marriage?
Welcome to Searching for Moments! We are on the road one last weekend celebrating my father-in-law's 70th birthday! What a special weekend it has been to see so many in the Schumaker clan! I love watching our kids make memories with their cousins. And Bryan enjoys his time reconnecting with the siblings he rarely gets to see anymore!
I'm blessed to have married into this family. It's full of love, loyalty, and piles of laughter! Grandpa Bob has blessed countless with his gift of laughter and his willingness to love big. As his daughter-in-law, I'm blessed. As Mama, my heart gushes with thankfulness as I see my children take from his example what it means to laugh even in the tough times, love even when it's difficult, and live a Godly life.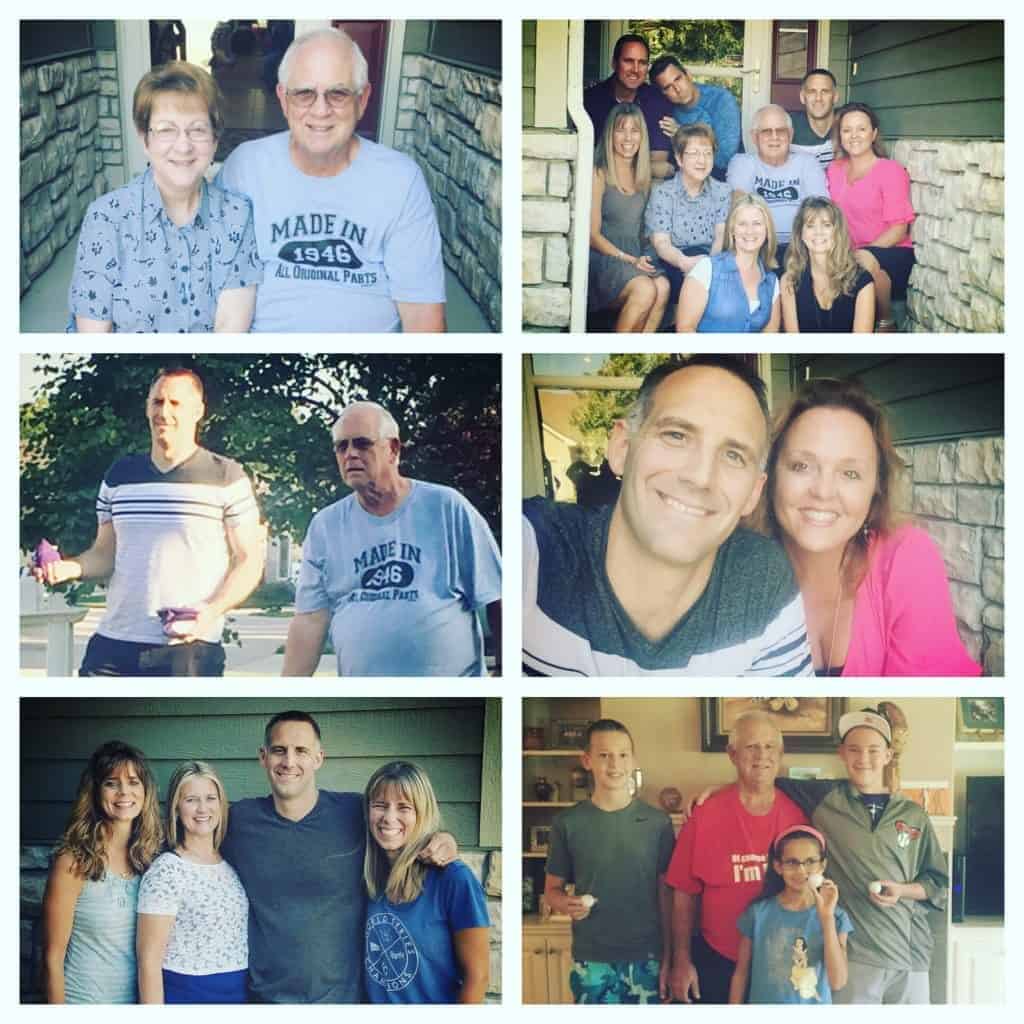 Are Your Exhausted?
The story I am sharing this week is one I need to read over and over (and over) again. Who here would describe themselves as exhausted? I can't be the only one, right? In her post, Deb of Counting My Blessings, gives us 3 ways to do what we need to do when we are exhausted. Her 3 areas are spot on and I know that when I am consistently monitoring these areas, I do not find myself in that pit of exhaustion. There is one in there that I need to work on the most … who wants to guess? 🙂
Friends, if you are exhausted and you need encouragement, this is 5 minutes you need to take to read this! And while you are there, take a look around at the rest of Deb's amazing site. I know you will find some great takeaways. Oh, and don't forget to leave my sweet friend some comment love!
Building A Lasting Love Story
If marriage is an area in which you need encouragement, make sure to stop back by on Thursday for the second post in my 6-week series, Building a Lasting Love Story. In it, you will gain inside secrets, tools, ideas, and inspiration to loving your spouse well in each season of marriage. It will give you inspiration to keep going and the hope to know it is possible to build a lasting love story.
If you want to get the latest posts and updates from the Searching for Moments Community, you can join us by signing up at the end of this post or in the sidebar. Plus there will be some bonus features available in the Library of Hope just for community members!
And, just so you know …
I'm so glad you're here. ?
[bctt tweet="Do you need hope today? Come join us today at #SearchingforMoments" username="lori_schumaker"]