A Chosen and Worthy Identity: You Are His
Do you know that you are chosen and worthy? Know — as in beyond a shadow of a doubt that God chose to create a one and only you? And the fact that you were created by Him and are His child, makes you worthy? This series of posts called #ChosenandWorthy is so that we can have a deeper understanding of that. So that we can have a deeper understanding of God's love.
Through my newsletters and on my social media channels, I asked you where it was that you needed encouragement. Although I received a variety of answers, the majority craved more encouragement in the embracing of their identity in Christ. It seems that our agenda driven world has lead us down the path of "not enough". It effects every aspect of our lives. From our relationships to our work to our free time. We define ourselves by the reflections of our personal accomplishments, by the opinions others may have about us, or by our past mistakes.  We've lost sight of our reflection in Christ. Who He made us to be.
[bctt tweet="By what reflection do you define yourself? #ChosenandWorthy #Hope #MomentsofHope #identity #linkup" username="lori_schumaker"]
And it ushers in things like shame, comparison, perfectionism, guilt, depression, hopelessness, fear, anxiety, confusion, and doubt.
Thus, this new series (of sorts) was birthed in my heart.
Chosen and Worthy
Through encouraging and equipping women to escape a broken identity, #ChosenandWorthy is an offering of hope. It's an opportunity to recognize, embrace, and walk victoriously with an identity firmly rooted in Christ – the one true identity. The identity as a priceless and treasured child of the One True King. As His chosen and worthy child.
#ChosenandWorthy isn't just a series, though. I'd call it more of an ongoing message. I'm not sure when exactly it will end. I guess when God leads in that direction! But for now, I'm excited and impassioned to share hope with you! Hope to live life
Whole, free, and VICTORIOUS.
I'd love for you to use the hashtag #ChosenandWorthy whenever you share either something from here or something else that encourages us to live life as a #ChosenandWorthy child of God. And if you know of someone who could use this encouragement and equipping, would you connect her with us here? I'm excited to see what God will do as He breaks chains and heals brokenness. How about you?
Check out more #ChosenandWorthy posts here!
---
---
If you haven't already started receiving regular updates and accessing the Library of Hope, why don't you start today?
I've created the 5-Day Hope Toolkit: Claiming the Victory of a Hope-filled Life just for you!
I've designed it so that it breaks these 5 strategies down into manageable pieces.
In it, you will receive a 5-day series of Scripture prayers giving you a solid foundation in how to pray God's Will through praying His Word. You will also receive:
A checklist to determine whether you have a hopeful or hopeless attitude.
A beautiful printable image with positive "I am …." statements of truth.
A list of my go-to books, blogs, and websites when I am in need of encouragement.
To get to your 5-Day Hope Toolkit, subscribe below!
<center>
< /center>
This Week's Featured Hope
In the spirit of #ChosenandWorthy, I was so happy to discover that friend and writer, Leslie where to buy nolvadex forum from A Journey to Imperfect, is also hosting a series on identity. Her inspiring messages drew me in from the very first time I stopped by her page, but this week, I knew it was a post I wanted each of you to have the opportunity to read as well.
"Moving from head knowledge to heart knowledge seems particularly difficult in the area of identity. I believe this is because the enemy knows that understanding our true identity is the very most important part of being a woman who is fully able to move forward into all that God has planned for her. Without that understanding we are held back spiritually because lack of true identity feeds the negative thought processes that Satan can magnify in our minds in order to defeat us." -Leslie of A Journey to Imperfect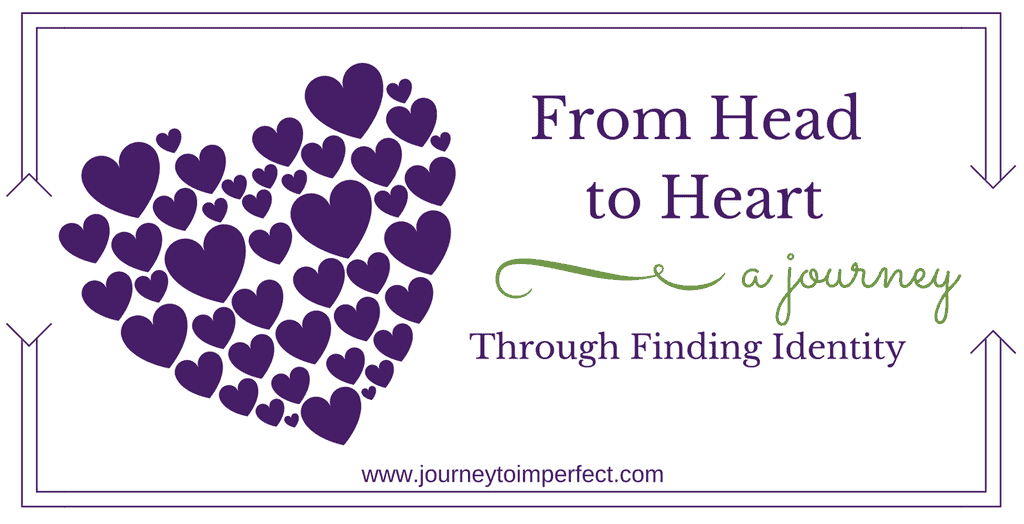 And as always, as you stop by Leslie's place, make sure to encourage her and give her some love #MomentsofHope style!