Do I Really Need to Forgive Instead of Get Revenge?
Friends, this week's topic is a heavy one. It's about forgiveness and revenge.
You see, the world and our very own flesh glamorizes revenge. They tell us forgiveness isn't really necessary and maybe not even possible.
They try convincing us to get revenge to feel better. That somehow getting revenge will heal our wounds and make the emotional hurt of betrayal and rejection disappear.
But usually, they fail to tell us that revenge has the power to dismantle our souls.
---
Now is a great time to pull out your Journal & Growth Guide and reference page 11. If you are new here and haven't gotten started with us, it's never too late. It is a go-at-your-own pace series that you can start or stop at any time. Get your free Journal & Growth Guide using the sign-up form at the end of this post!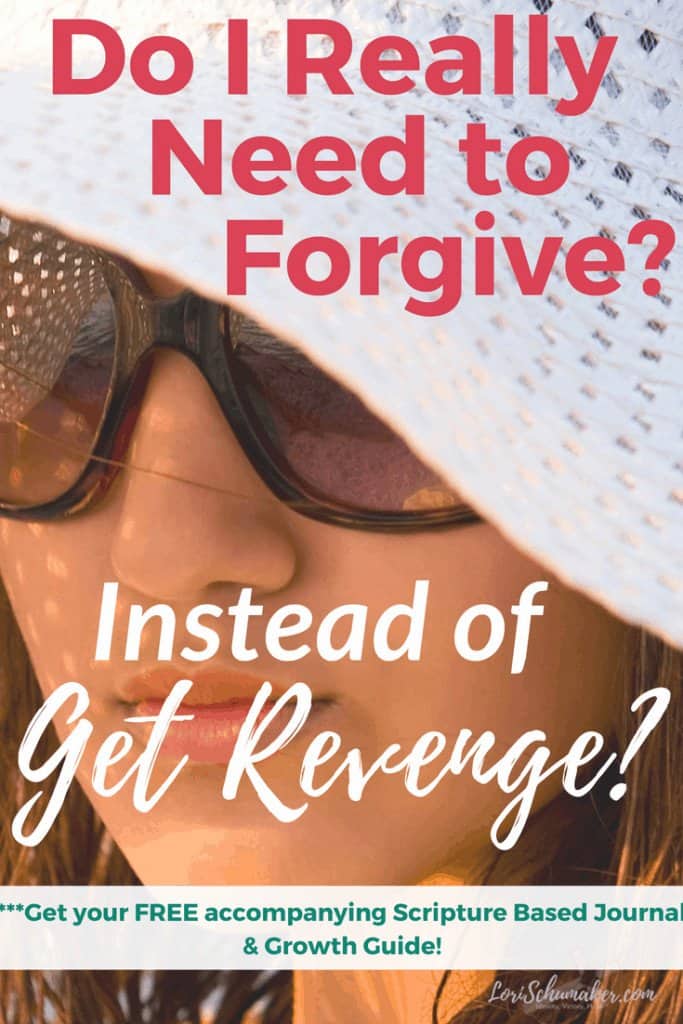 When we are betrayed our flesh desires to remove the pain. It reacts by doing one of two things.
Push it away, burying it deep inside with a hope of forgetting it ever happened.
Or, fight back, lash out, and get revenge. It's like that

fight or flight response

I talked about in my last post. Both provide momentary distractions from the pain.
But, even though both of those reactions are natural and created for an important reason, neither of those responses will heal the pain of betrayal or rejection.
He did not retaliate when he was insulted, nor threaten revenge when he suffered. He left his case in the hands of God, who always judges fairly. -1 Peter 2:23
If we want to rise above the emotional pain of rejection and betrayal, our priority must be healing.
Without healing, we cannot move toward living out our purpose. We can't experience a fullness of the fruit of our life efforts.
[bctt tweet="If we want to rise above the emotional pain of rejection and betrayal, our priority must be healing #revenge #forgiveness #betrayed #rejection #series" username="lori_schumaker"]
I once listened to an interview with Cynthia Ruchti, author of Tattered and Mended.  In her book, she writes of how, as a society, we have found a level of comfort with the tattered edges of our brokenness. We are beginning to be transparent and loved in spite of them. However, we often find ourselves stuck in the brokenness instead of seeking the freedom offered through Christ.
In her interview, she discussed the need for an "atmosphere where healing can happen". In medical scenarios, the proper atmosphere for healing must be present in order for healing to occur. The wound must be cleaned out leaving no room for infection to remain. Any hands touching the wound must remain clean and free from germs or the healing could may be sabotaged.
But friends, isn't that what we need when the wound is deep in our hearts?
An atmosphere that promotes healing?
One where the infection is kept out?
Not one of bitterness and revenge.
Healing simply cannot happen in that atmosphere.
[bctt tweet="Healing simply cannot happen in an atmosphere of bitterness and revenge #hope #linkup #forgiveness #revenge #series" username="lori_schumaker"]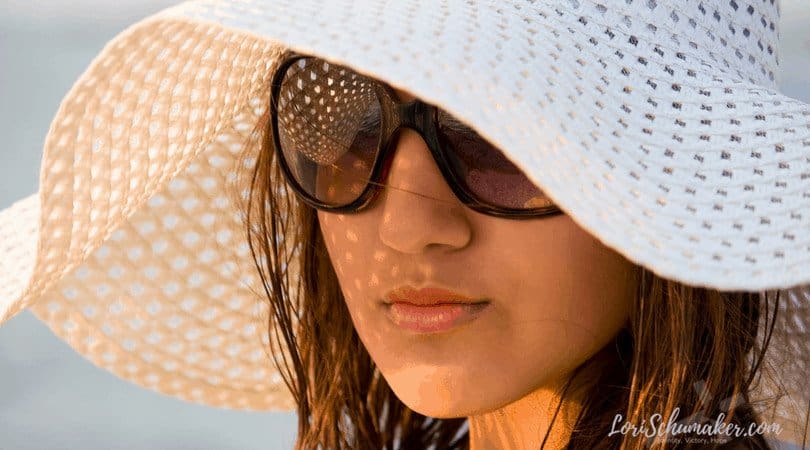 And this is where I just have to get blunt …
Sweet friend, if you are holding onto dreams of revenge, I promise that bitterness is quietly growing behind those dreams. Bitterness starts as a root then grows throughout every portion of our being. It serves as a weed choking out all that is good.
Work at getting along with each other and with God. Otherwise you'll never get so much as a glimpse of God. Make sure no one gets left out of God's generosity. Keep a sharp eye out for weeds of bitter where can i buy tamoxifen online discontent. A thistle or two gone to seed can ruin a whole garden in no time. Watch out for the Esau syndrome: trading away God's lifelong gift in order to satisfy a short-term appetite. You well know how Esau later regretted that impulsive act and wanted God's blessing—but by then it was too late, tears or no tears. -Hebrews 12:14-17 MSG
We are incapable of serving both love and bitterness. We cannot expect to live lives of joy, peace, and love while feelings of revenge, bitterness, and unforgiveness fill our thoughts. Without harmony our emotions are torn and life becomes exhausting.
And we ultimately hurt the innocent bystanders. The ones who deserve our best.
[bctt tweet="We are incapable of serving both love and bitterness. #hope #risingabovepain #betrayal #rejection #revenge" username="lori_schumaker"]
With that being said, may I have the privilege of speaking into your lives right now?
May I ask you to
… Let go of the bitterness?
… Give forgiveness?
and let love in?
I know it's difficult. Letting go and letting in takes a lot of vulnerability. But I believe in you. I believe in your courage. And I know that loving and being loved is at the foundation of our deepest need.
When we let love in, we win.
We win against every scheme and trick of the enemy. We win because we followed Jesus as He walked us through the depths of betrayal to heights of victory.
Bless those who persecute you. Don't curse them; pray that God will bless them. Be happy with those who are happy, and weep with those who weep. Live in harmony with each other. Don't be too proud to enjoy the company of ordinary people. And don't think you know it all! Never pay back evil with more evil. Do things in such a way that everyone can see you are honorable. Do all that you can to live in peace with everyone. 
Dear friends, never take revenge. Leave that to the righteous anger of God. For the Scriptures say, "I will take revenge; I will pay them back, "says the LORD. Instead, "If your enemies are hungry, feed them.  If they are thirsty, give them something to drink. In doing this, you will heap burning coals of shame on their heads."Don't let evil conquer you, but conquer evil by doing good. –Romans 12:14-21
Finally, because no effort is complete until we pray, let's pray this prayer together.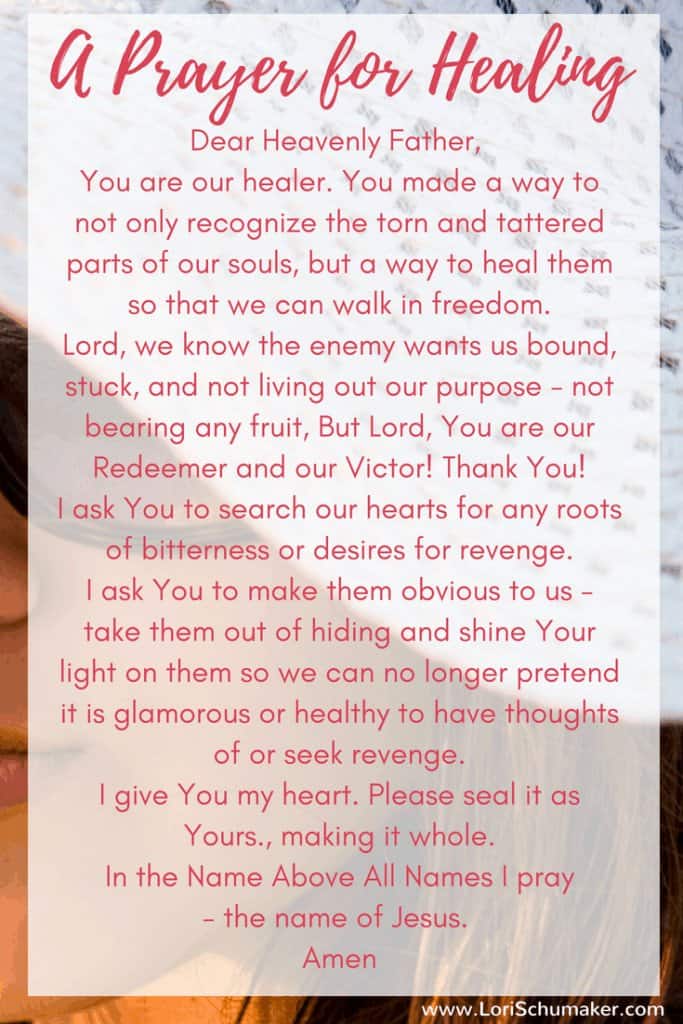 You can find me regularly linking up with these encouraging sites.
---
---
Join Me for the Series!
When People Hurt You: Rising Above the Emotional Pain of Rejection and Betrayal is a series that looks into the Word of God as a guide to not just surviving, but rising victoriously over hurt. Each week I address a new aspect of rejection and betrayal that serves to keep us stuck in the pain rather than moving forward to where we want to be. (If you missed a post, then you can get caught up HERE or click on an image below!)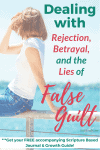 Also, I've created a Scripture Based Journal and Growth Guide that corresponds to each weekly devotional post giving you an opportunity to go deeper and make each lesson more meaningful.
This journal along with a set of printable Scripture Cards to give you hope is now in the Library of Hope! If you have already subscribed to our community, jump on over and grab your copy! If you haven't subscribed, what are you waiting for? 🙂 Just use the form below for your access to the Library of Hope and this journal!
[bctt tweet="Join me for the series and get both your Journal & Growth Guide and set of printable Scripture Cards! When People Hurt You: Rising Above the Emotional Pain of Rejection and Betrayal #ScriptureJournal #EmotionalPain #Godslove #MomentsofHope" username="lori_schumaker"]
---
---
This Week's Featured #MomentsofHope Writers
This Public Prayer Stirs Up Grace
by Lisa of Lisa Notes
Savor the Moments with a Slower Pace
by Debbie Putman of Uncharted Water
Who, Me? Truth for When You Feel Inadequate
by Leslie Newman of Journey to Imperfect
Before I go, please try to visit these sites and leave some #MomentsofHope comment and sharing love! Lisa, Debbie, and Leslie, please feel free to grab the Happily Featured Here button below!
---
---
#MomentsofHope Thursday Link-Up
[bctt tweet="Join us for the #MomentsofHope Link-Up! Hope-filled encouragement every THURSDAY! #MomentsofHope #hope #christianencouragement #givemeJesus" username="lori_schumaker"]
It's all about hope, so let's be accountable in doing these 3 things for each other:
Share up to

2 blog post URLs

resonating with the

HOPE of Christ.

The little things and the big that inspire us to lean into Jesus and let Him carry us through.
#MomentsofHope is a place to give and get hope, so let's encourage others in their efforts to share the hope of Jesus. Please stop by at least one other writer's little corner of the blog world!
Please grab the #MomentsofHope button found HERE

,

 

or link back to me.
[inlinkz_linkup id=785377 mode=1]