Sometimes hope comes in just a moment. A look, a word, a gesture. A gift to make us look up and know that God is not only here, but reaching in to say,
"I love you."
And this week I received that kind of hope. I've been feeling a little weary lately. The days filled with situations that leave me allowing doubt, insecurity, and worry to have too much power in my spirit. An overloaded schedule. Health issues. Relationship concerns. Parenting struggles. Exhaustion.
In the midst of one of those situations, as I was allowing the insecurities way too much room in my heart, God sent me that comforting word through the generous heart of an acquaintance. So unexpected, but just the words I needed to hear. Words that let me know God was right there with me and He was fighting for me. And not only that, but in those moments I was feeling so alone, I knew God had sent me a new and precious friend.
What is your Moment of Hope today? #MomentsofHope #sharinghope Click To Tweet
This week's featured Moment of Hope is a testimony of hope in the midst of one of the darkest attacks of the enemy. Since I have been blogging, I have had the opportunity to meet many incredible people. People who inspire me and give me hope. One such person is Trudy Den Hoed who blogs at Freed to Fly. Friends, when I tell you she oozes love, I am not exaggerating! She often encourages others in the blogging world and shares her heart for Jesus with grace and eloquence. This week she shared her story, A Rainbow of Hope. It's a story of the evil that broke her spirit into a million pieces and of the Jesus who picked them up and ever so gently put them back together.
You see, what happened to Trudy is one that causes many to leave the Church and to leave Jesus forever. It's one that pushes people into a life of shame, secrecy, bitterness, and death. It's the place where Satan cheers and celebrates his evil. But Trudy held onto Jesus and did the work to bring healing and wholeness. Follow me over to Trudy's place to read her healing journey. And friends, I ask you to share this post wherever you can because there are so many people in our world who need this hope today. And don't forget to love on her big, okay?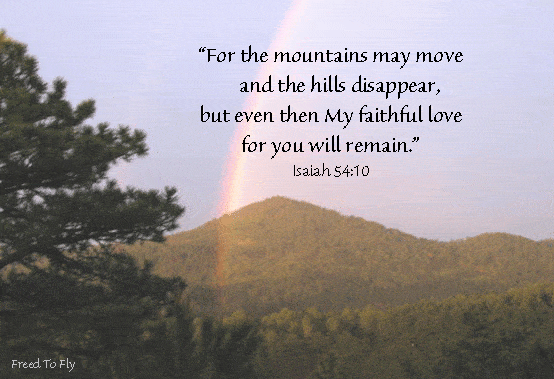 Friends, your posts have been beautiful and filled with hope. An answer to prayer. If any of you are feeling the whisperings of doubt or finding yourselves wondering if the hope you sharing even matters. It does. Your words matter. Your voice matters. Your story matters.
And, just so you know …
I'm so glad you're here. ♥

Moments of Hope Details
My heart is to build a community of hope here at Searching for Moments. Because, for me, hope is what this is really all about. Hope to know the most difficult of times will not defeat us, but instead, with Jesus we will rise victoriously on the other side of them.
I pray God makes this a place where we point to Him. His hope. Where we stop to rest for a moment and let Him fill the gaps in our souls.
I'm sharing hope at #MomentsofHope. A Monday link-up! Let's saturate today with #HOPE!
Click To Tweet
Each week, I will share a quick personal moment of hope that gives a little peek into my day-to-day life. I will also feature a #MomentsofHope post that seems to most resonate with me that particular week.
The link-up will typically go live at midnight each Monday.
What I ask of you:
1. Share only one URL  (to a blog post, not the actual blog) that resonates with the topic of HOPE. Anything that gives us hope for tomorrow. Hope for victory. The little things and the big. Anything that inspires us to lean into Jesus and let Him carry us through.
2. Important: If you don't have a blog post or podcast that resonates with HOPE, join in other ways as you pray and encourage others with a comment or a prayer.
3. Leave a comment on the link just before yours. Would you love on them well? Encourage them in their efforts to share the hope of Jesus. If you have time, stop by more than one sweet writer's little corner of the blog world!
4. Of course, I would love it if you would follow me via my blog and/or social media channels, but this is by no means mandatory! If you want updates to blog posts and for when the link-up goes live, make sure to subscribe!
5. If this gives you hope, would you consider sharing it with others to give them hope, too?
6. Please either grab my button or link back to me to encourage new linkers.
[inlinkz_linkup id=636917 mode=1]