Are Your Negative Thoughts Self-Defeating? It's Time to Stop Them Now!
Do negative thoughts run through your mind and lead you to self-defeating behaviors? If so, sadly, you are not alone. A negative thought life leads us along paths not meant for us to take. They result in a self-defeat by either over-compensating or under-compensating instead of living in the strength of God in us.
They result in us getting stuck, not moving forward, and not experiencing the fullness of a hope-filled life. (Find more about that in the detailed post: 17 Bible Verses About Moving Forward to Give You Hope!)
*(This post is part of a series to help you experience joy and wholeness through God's love. Read the last post here about how His love is so radically different than the kind of love people can provide.)
Negative Thoughts and Self-Defeating Behaviors
Capturing negative thoughts and controlling self-defeating behaviors takes commitment to the process of allowing God's Word (God's Truth) to sink deep into your soul and overtake the noise of the world.
The world has much to offer, but we must be able to filter out the bad and soak in only the Truth. It's what we call living in the world but not of the world. (John 17)
The devil and all his evil attack us left and right. Many of us walk through abuse and trauma of all degrees. The devil would like for us to receive those traumas as labels that tell us who we are. But those labels are not true. They are simply his tactic of utilizing lies and confusion. We are not the sum of those labels. We are who God says we are and He says we are His — created in His image, wonderfully created, marvelous, and victorious to name a few.
But How do we get there?
How do we tune out the world's noise and focus on the Truth we find in the Bible written for us, God's dearly beloved? It takes discipline to fight the enemy and the self-defeating thoughts he relentlessly whispers.
3 Intentional Steps to Stop Self-Defeating Negative Thoughts in Their Tracks
1. Recognize Lies
In order to protect ourselves against self-defeating thoughts, first we must tune into or be aware of all the thoughts passing through our minds so that we can recognize the self-defeating ones.
I love this meme.
Can I get an "Amen"?
But are we sure all those thoughts are healthy? In reality, I doubt it.
Amid those 3,241 open tabs, negative self-defeating thoughts labeling us as "less than" run through our mental newsreel.
Allowing those unrestricted runs is dangerous. We must take hold of those thoughts.
But how do we discern those that are truth from those that are lies?
Usually, lies settle a heaviness upon your spirit. They may be feelings of condemnation, depression, shame, or inadequacy. They usually point fingers and diminish worth.
In order to protect ourselves from self-defeating thoughts, first we must tune into our thoughts! Click To Tweet
3 Bible Verses to Help You Stay Alert to Your Thoughts
Below are three verses reminding us to stay alert to our thoughts. They are included in this week's 7 Printable Scripture Cards found here.
Be alert and of sober mind. Your enemy the devil prowls around like a roaring lion looking for someone to devour. -1 Peter 5:8 NIV
Finally, brothers and sisters, whatever is true, whatever is noble, whatever is right, whatever is pure, whatever is lovely, whatever is admirable—if anything is excellent or praiseworthy—think about such things -Philippians 4:8 NIV
Be careful how you think; your life is shaped by your thoughts. -Proverbs 4:23 GNB
2. Pray Against the Lies
Prayer is always our first answer. It's our direct line of communication with God. Our relationship with Him deepens through prayer. And if we are alert to our thought system and recognize the negative self-defeating thoughts, we can give them to the Lord in prayer. We can speak His Name against the lies and cancel their power.
A Prayer Against the Lies of the Enemy
Lord, Thank You for Your promise to deliver us when we cry out to You. I come to You and ask that You deliver me from thoughts labeling me as less than who You created me to be. I ask You to free me from any strongholds the enemy may use against me. Please continue to keep me alert to Your discerning spirit so that I may recognize self-defeating thoughts for precisely what they are –lies. And may I be strengthened to recognize and give each thought to You.
May Your truth be embedded deep within my soul, so that when my memory fails, my spirit will still recognize both evil and Truth. Protect me from the enemy's attacks and make me brave. Hearing each call and following you without fear or insecurity. May I step out boldly in Your name pursuing all the dreams You have placed on my heart.
And may Your love be forever planted in my heart so that even when the enemy uses another to attack my spirit, their actions will not leave me burdened with self-doubt. But most of all, Lord, I thank you for fulfilling my every need with Your unfailing love. In Jesus' name, I pray. Amen.
Prayer is our first strategy for everything. #selfdefeatingthoughts #truth #prayer Click To Tweet
3 Bible Verses to Pray Against the Lies of the Enemy
Below are three verses to pray against the lies of the enemy. They are included in this week's 7 Printable Scripture Cards found here.
No weapon forged against you will prevail, and you will refute every tongue that accuses you. This is the heritage of the servants of the Lord, and this is their vindication from me," says the Lord. Isaiah 54:17 NIV
For though we walk in the flesh, we are not waging war according to the flesh. 4 For the weapons of our warfare are not of the flesh but have divine power to destroy strongholds. We destroy arguments and every lofty opinion raised against the knowledge of God, and take every thought captive to obey Christ – 2 Corinthians 10:3-5 ESV
3. Replace the Lies With Truth
Finally, to stop negative self-defeating thoughts, we must replace the lies with the Truth. After we recognize the negative thoughts as lies and pray over them, we can replace them. The void needs to be filled with what is good and true or the void will replenish with something else.
But thinking it is not enough. We need to speak it aloud! God's Word sends the enemy running. The enemy cannot read our thoughts so let him hear the words of Truth spoken aloud! The more we train our minds to think in terms of positive truth, the less of a chance the enemy will have to initiate the whispers. Below are a few examples of how to tangibly exchange negative self-defeating thoughts with Truth.
Grab your free copy of the above poster in the Library of Hope which is available to all subscribers. As a subscriber, you will receive both access to the library and occasional emails designed to encourage you and provide resources to help you break free of insecurity.
3 Bible Verses to Speak Truth Into Your Heart
Below are three verses to speak Truth into your heart. They are included in this week's 7 Printable Scripture Cards found here.
I have blotted out your transgressions like a cloud and your sins like mist; return to me, for I have redeemed you. -Isaiah 44:22 NLT
So will the words that come out of my mouth not come back empty-handed. They'll do the work I sent them to do, they'll complete the assignment I gave them. -Isaiah 55:11 MSG
Recognize, pray, replace ... 3 steps to protect yourself from self-defeating thoughts. #truth #lies Click To Tweet
Want to Catch up With the Series?
Here is what you've missed: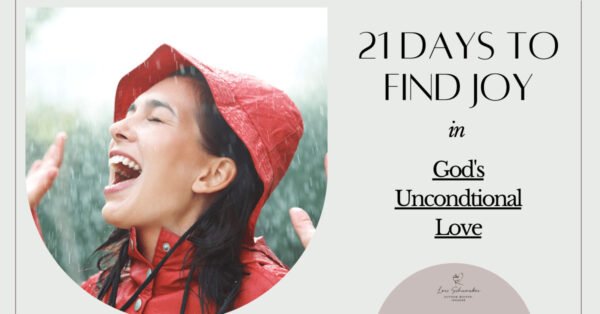 ---
Why not Start Trading Negative Self-Defeating Thoughts for Truth Right Now?
---