Making Marriage a Priority
For those of you that have been hanging out here with me for a while, you may remember that last August, Bryan and I went away for a week! It was our first trip alone in 13 years and it was much needed! (In case you are interested, you can read about that here!)
We'd realized that lasting marriages involved making the marriage a priority and we hadn't been doing that! Life had dealt some blows and our marriage had gone through a difficult season. As we were working through those difficulties, we decided we needed some time to reconnect. So, the trip was planned. The children were covered and would be in good hands. And off we went.
We had time to remember why we fell in love in the first place. We talked more and laughed more. And it was good. So very good. We knew that for us and our lifestyle that doesn't leave much time for us to even have date nights, it was a commitment we needed to make to each other. During this season of our marriage, we would commit to getting away alone together at least once each year.
Making Time Now for Our Marriage!
Well, of course the year snuck up on us and August was already here again.  Because it is our only month with a chance to get away, if it wasn't now, it would have to wait until next year! So, Bryan whisked me away for a wonderful 4-night getaway to Cabo San Lucas! Living in Arizona makes Cabo only a quick 2-hour flight.
So, I guess it's easy to say there were lots of #MomentsofHope in the last 5 days!! Moments of fun, togetherness, and plain old relaxation! For both of us, Cabo is like a piece of Heaven on Earth! Something about this place simply takes my breath away. I hear the whisper, but yet the power of God with every crashing wave when I am there.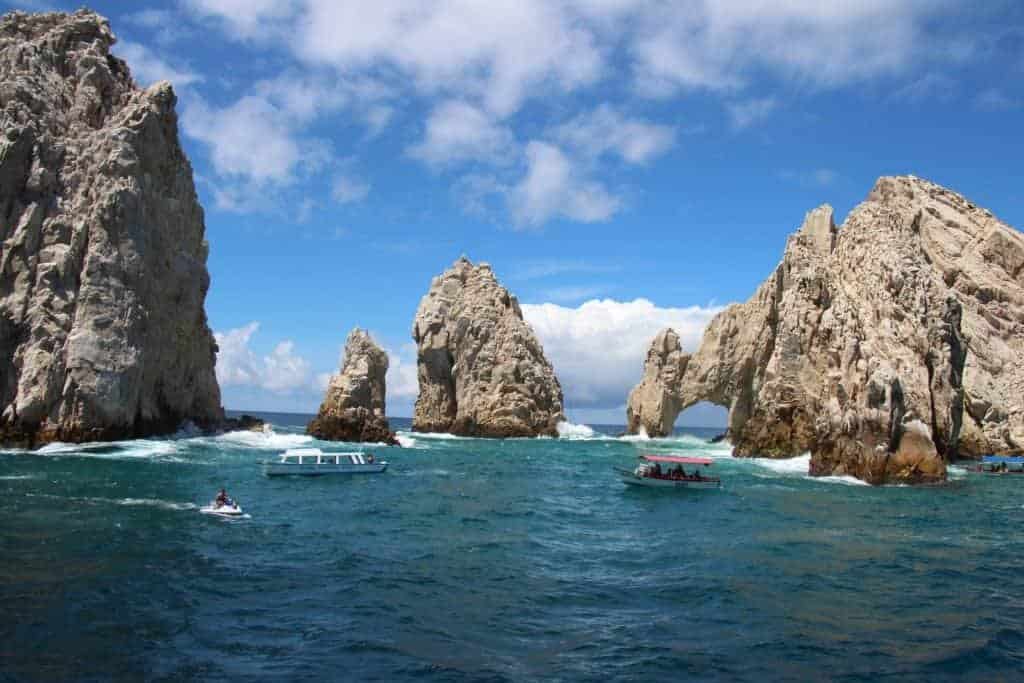 But, wait! I've got more! Making marriage a priority is important! God has been firmly impressing that upon my heart lately. In the last year I have witnessed too many marriages fail. And for those that have failed, there are several more who are struggling desperately to keep their marriage alive.
Friends, the enemy wants to destroy the very covenant God has chosen as a way to demonstrate His unfailing love and faithfulness. He wants marriage null and void. He wants it powerless and useless. Yes, he wants to tear apart that which God has sealed together.
[bctt tweet="The enemy wants to destroy the very covenant God has chosen as a way to demonstrate His unfailing love and faithfulness #marriage #priority #searchingformoments" username="lori_schumaker"]
So because making marriage a priority is important, this September is going to be Marriage Month here on the blog!
Two things are happening!
1) I'm rolling out a marriage series here on Searching for Moments and
2) I'm honored to be participating in a marriage series over on my friend, Crystal Twaddell's blog!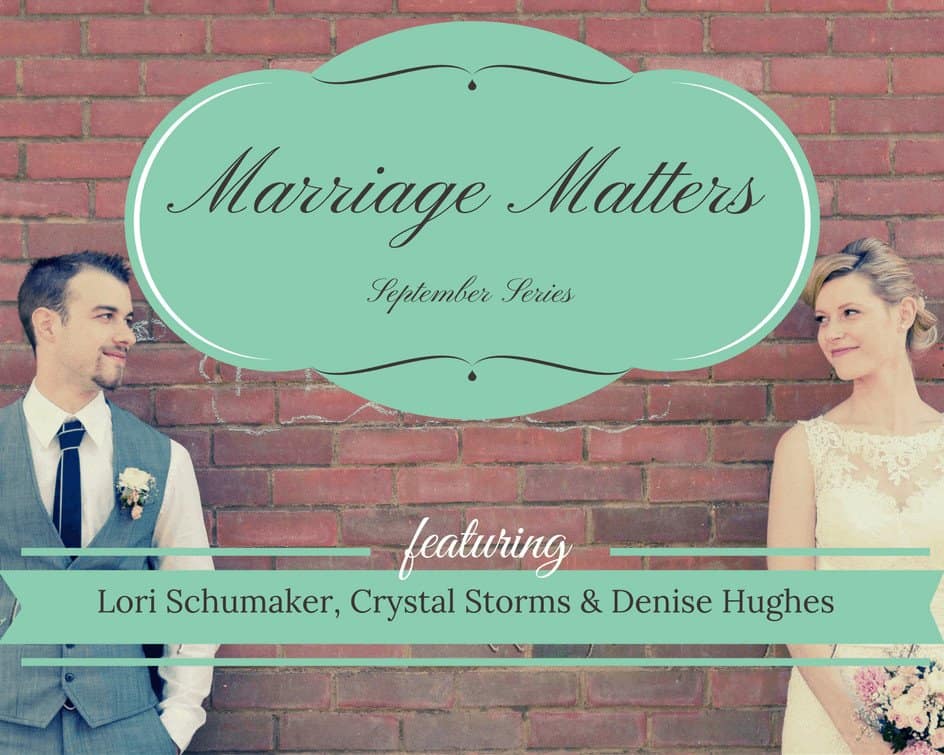 Marriage Matters
You will love this series (and her site – she's wise, compassionate, and just pretty darn amazing!) Here's what she says about the series: "Come prepared to be strengthened and encouraged to rise above the unhappy times, focus on the positives, breathe life into your marriage and find lasting joy in a long-term view!"
My series is called Building a Lasting Love Story. It is a 6-week series in which you will gain inside secrets, tools, ideas, and inspiration to loving your spouse well in each season of marriage. Whether you are in the newly married without children season or you are an empty nester, this series is for you. It will give you inspiration to keep going and the hope to know it is possible to build a lasting love story.
Make sure to join the Searching for Moments Community at the end of this post or in the sidebar so you don't miss any installments. Plus there will be some bonus features available in the Library of Hope just for community members!
Marriage Needs to Be a Priority!
In the spirit of making marriage a priority, I chose my dear friend Beth Steffaniak's post Lessons on Love in Marriage! Beth writes at Messy Marriages and has been a favorite blogger of mine for a while now. Her posts on marriage always challenge me and give me cause to rethink bad habits!
This week, she wrote these words about her post, "I want to unpack the truths so that we know better "how to truly love" our spouses."
Wow! How good was God to give me these affirmations for the upcoming month? I love it when He spoils me like that! ♥ Stop on by Beth's blog and I promise you will be encouraged, challenged, and leave rethinking at least some of those bad habits!
And, just so you know …
I'm so glad you're here. ♥
[bctt tweet="Do you need hope today?Come join us today at #searchingformoments" username="lori_schumaker"]