Finding the Kind of Hope that Lasts
Hope. Such a small but powerful word – one that within its four letters holds victory or defeat for our lives. Without hope, we stop standing when difficult tomorrows attempt to push us down. Without hope our joy fades, identity disappears, and all that we value becomes meaningless.
So, where do we find hope? Where do we seek it out?
How do we keep hope alive?
[bctt tweet="How do we keep hope alive? #hope " username="lori_schumaker"]
Often, we look at things that cannot remain. Things that fade, wither, and die.
Maybe we look to our accomplishments only coming face-to-face with a day when they just don't add up.
Or, we place our hope in a relationship. But just as our accomplishments fall short, so do people. They are human and we live in a broken world. People will, whether intentional or not, disappoint us and break our hearts. When they do, if our hope is in them, it collapses alongside the relationship.
What if we've begun to place our hope in the next good time … or the next thrill? And what if our hope has landed at the bottom of a bottle meant to soothe away the pain?
Dear friend, hope is far too important to place in the hands of something incapable of lasting forever.
[bctt tweet="Hope is far too important to place in the hands of something incapable of lasting forever … so where do you place your #hope?" username="lori_schumaker"]
But there is an answer. A forever is possible. You see, long ago on a still dark night, Hope was born as a tiny baby in a manger. Jesus. The one who lived a sinless life among us then died at the hands of the very people He loved. Only He didn't die as an end. He died as a beginning – conquering death not just to point to His power, but to give us all hope against sin and death forever.
For all of us. Then. Now. And always.
His hope is eternal.
His love everlasting.
His promises never fail.
Before I knew that hope in Jesus, I walked paths I should never have traveled. They brought me to places where my hope faded.
But Jesus.
Again and again, He shows me He is trustworthy. He loves me even when I land in a mess of my own making. He keeps hope alive within me.
But hope doesn't just happen …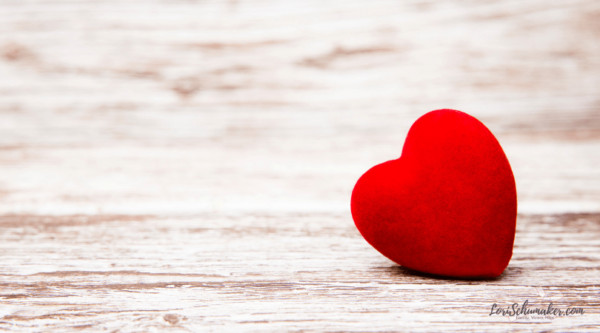 Follow me over to Embracing the Unexpected where I share the rest of my thoughts, as well as the Live Surrendered Manifesto.  It's a commitment to keep hope alive and an intentional way of living. I pray you will take hold of it, lay down the hope you are holding in the things of this world, and commit to living a life with the hope that lasts.
---
Our Story of Hope
Surrendered Hearts is available on Amazon, Barnes and Noble, ChristianBook.com, and Redemption Press.
---
Don't Miss Out!
---
This Week's Featured #MomentsofHope Writer
by Laurie of Meditations in Motion
Before I go, please try to visit Laurie and those that link up below. They would so appreciate some #MomentsofHope comment and sharing love! Laurie, please feel free to grab the Happily Featured Here button below or here! Want a list of other link-ups? These are the places I hang out!
---
---
#MomentsofHope Thursday Link-Up
***Just a quick note of apology … Friends, my heart is to share your ministries as much as possible. I want your words of hope to reach the masses. I know the only way that is possible is by sharing. Lately, it has been difficult for me to keep up. Writing and launching Surrendered Hearts has been an incredible blessing, yet I've felt awful not being able to support you as well as I would like. Please be patient with me. I know it is only a season and I appreciate your love and prayers while I push on and follow where God is calling! ♥
[bctt tweet="Join us for the #MomentsofHope Link-Up! Hope-filled encouragement every THURSDAY! #MomentsofHope #hope #christianencouragement #givemeJesus" username="lori_schumaker"]
It's all about

hope,

so let's be accountable in doing these 3 things for each other:
First, share up to

2 blog post URLs

resonating with the

HOPE of Christ.

The little things and the big that inspire us to lean into Jesus and let Him carry us through.
#MomentsofHope is a place to give and get hope, so let's encourage others in their efforts to share the hope

of Jesus. Please don't link and run! Instead, take a moment to encourage another!

Please grab the #MomentsofHope button found HERE

,

 

or link back to me.
[inlinkz_linkup id=810121 mode=1]